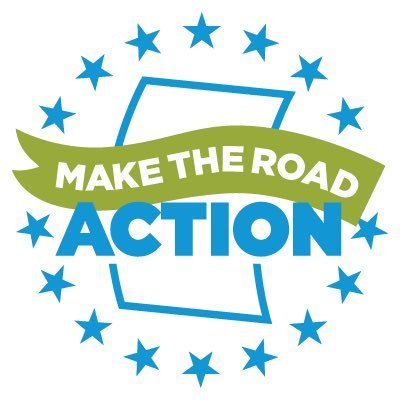 Make the Road Action

Warehouse Worker Field Coordinator
Based in New York City, NY
(traveling and working within neighborhoods across the five NYC boroughs)

Description:
Make the Road Action seeks a dynamic, motivated, experienced Field Coordinator to join our warehouse worker organizing efforts. The Field Coordinator will manage a team that engages logistics workers in the tri-state area to take action to improve conditions in an industry that is critically important to the delivery of goods and services to the region. We are looking for a passionate individual with the ability to manage, train, and develop a team of organizers to execute effective field strategies to build worker power across the warehouse sector.
The warehouse worker Field Coordinator will be responsible for the day-to-day execution of field and online organizing techniques. They will build strong worker committees capable of driving campaigns around issues that impact both front-line workers, and immigrant and working class communities. This is an ideal position for an experienced leader who is interested in being part of a bold campaign that combines traditional organizing methods with new organizing models and approaches.
Salary:
Competitive salary depending on relevant work experience and education. The position is full-time, with benefits.
Job Duties:
Serves as a team leader whose primary responsibility is to model, coach and train organizing staff on best practices for organizing; including developing informed confident worker-leaders who themselves can recruit, mobilize and organize workers.

Conduct one on one organizing through home and work site visits to warehouse workers

Collaborate with policy, legal, research and communications teams on innovative organizing strategies

Co-create concrete organizing workplans and maintain accountability within the team .

Lead trainings, presentations and workshops centered on workplace justice and worker organizing

Manage digital campaign strategies for outreach to warehouse workers

Build strong relationships with allied organizations and individuals.

Develop messaging for effective worker outreach

Represents and trains members to speak publicly of campaign, including to press

Be able to record and report metrics of team's progress, and adjust campaign tactics accordingly

Develops and leads worker mobilizations

May perform other duties as assigned
Required Qualifications:
At least 3 years' experience in union or labor organizing and/or community organizing, including team supervision.

A deep commitment to growing democratic base-building organizations and to building worker power in our local and national economy

The proven ability to move workers or community leaders and activists to take bold action and develop their leadership

Strong commitment and experience in developing leadership of members and staff from historically excluded communities (immigrants, people of color, women, LGBTQ+ etc.)

Strong interpersonal and communications skills with an emphasis on navigating coalitions and supporting worker leadership

Ability to work in fast-paced, deadline oriented environment

High degree of computer literacy and comfort using Google Drive/ Microsoft Office including ability to analyze data

Willingness to work non-traditional hours, including some nights, early mornings and weekends

Should be comfortable traveling and working within neighborhoods across the five NYC boroughs

Supportive, creative compassionate approach to leadership with willingness to experiment strategies
Preferred Qualifications:
Experience working in and with coalitions of multiple organizations and interests

Ability to speak English, Spanish, and/or Haitian Creole

Experience with online to offline organizing techniques including using Hustle, Facebook ad targeting, etc…

Driver's license and access to a vehicle
How to Apply:
Please write "Warehouse Field Coordinator" in the subject of an e-mail, attach résumé and cover letter, and send to daxt@maketheroadaction.org. We are eager to fill this position, but applications will be reviewed on a rolling basis until we find the right candidate.
Please submit your application by March 18th, 2019.
Make the Road Action is an Equal Opportunity Employer, and individuals of all backgrounds are encouraged to apply.
WHEN APPLYING: Be sure to indicate that you saw this information at UNIONJOBS.COM.