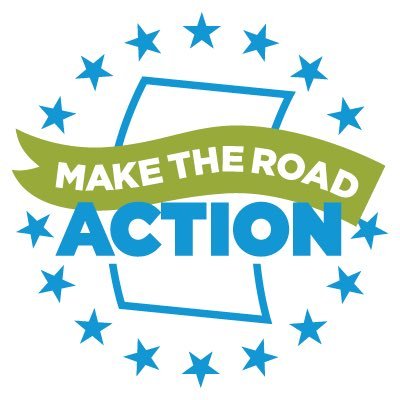 Make the Road Action

Warehouse Worker Organizer
Based in New York City, NY
(traveling to, and working in, neighborhoods
across New York City, especially Staten Island)

Description:
Make the Road Action seeks a dynamic, motivated Organizer to join our warehouse worker organizing efforts. The primary focus of this position will be organizing warehouse workers to effectively engage in workplace and policy campaigns in order to improve wages, working conditions and rights on the job. We are looking for an energetic individual with the ability to work both independently and in teams to deliver high quality work in a fast-paced environment.
The warehouse worker organizer will be responsible for using in-person and online organizing techniques to build strong committees of engaged workers who can drive campaigns around issues that impact both front-line workers, and immigrant and working class communities. This is an ideal position for an individual with organizing experience, who is interested in being part of an innovative campaign that combines traditional organizing methods with new organizing models.
Salary:
The salary is competitive, with a range of $40,000 - $50,000, depending on relevant work experience and education. The position is full-time, with benefits.
Job Duties:
Conduct outreach to warehouse workers both at their work sites and through online campaigns.

Develop informed, confident worker-leaders who themselves can recruit, mobilize, and organize workers to help lead our campaign work.

Build the participation of workers to engage in workplace, policy and press campaigns.

Mobilize workers to attend and participate in meetings, actions, and events.

Plan and run worker committee meetings and calls.

Create and conduct trainings, presentations and workshops centered on workplace justice and organizing topics.

Help develop and maintain relationships with allied organizations and individuals.

Speak about the organizing and campaigns in public spaces and to the press, and train members to do the same.

Help create and implement workplace justice campaign plans utilizing policy, legal, press and organizing strategies.

Engage members and member-leaders in the development of campaign strategies.

Record and report metrics as part of individual work plan, campaign plans and organizational goals.
Required Qualifications:
At least two years' experience in worker and/or community organizing

A deep commitment to growing democratic base-building organizations and to building worker power in the US Economy

The proven ability to move workers or community leaders and activists through fear and develop their leadership

Strong interpersonal and communications skills with an emphasis on navigating coalition dynamics, supporting worker leadership,

A hunger to learn and experiment as part of a supportive team.

Ability to work in fast-paced, deadline oriented environment

Strong computer skills

Ability to work some evenings and occasional weekends

Should be comfortable traveling to, and working in, neighborhoods across New York City, especially Staten Island.
Preferred Qualifications:
Experience working in a coalition environment

Experience as a labor organizer leading fights to take on the boss

Bilingual in English and Spanish

Open, caring, and compassionate personality

Experience with online to offline organizing techniques
How to Apply:
Please write "Warehouse Organizer" in the subject of an e-mail, attach résumé and cover letter, and send to: angeles.solis@maketheroad.org. Please do not call our office with inquiries. Applications will be reviewed on a rolling basis, but we aspire to fill this job immediately.
About Make the Road Action:
Make the Road Action builds political power rooted in working class Latino communities, promotes policy solutions that improve the lives of all New Yorkers, and strengthens the movement for justice through electoral and grassroots organizing to advance progressive political and policy change.
Make the Road Action builds on more than a decade of work by Make the Road New York, the largest community-based participatory immigrant organization in New York City. Today, Make the Road New York has over 23,000 dues paying members, primarily Latino immigrants, and active bases of community power in Brooklyn, Queens, Staten Island, Westchester, and Long Island. Make the Road New York is one of New York's most dynamic and high-impact grassroots organizations and a leader in many of the battles to protect the rights of workers, expand affordable housing, improve public education, and uphold public accountability for New York's low-income and immigrant communities.
WHEN APPLYING: Be sure to indicate that you saw this information at UNIONJOBS.COM.