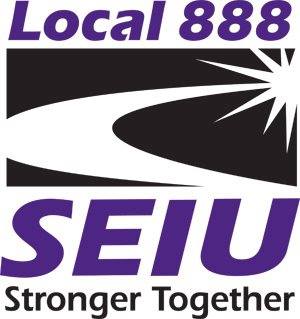 SEIU Local 888

External Organizer
Based in Braintree, MA

Job Title: External Organizer
Grade: 11
Salary Range: $48,500 to $62,000
Location: Braintree, MA
Hours: Variable
Bargaining Unit: United Staff Worker Union (USWU)
GENERAL DESCRIPTION
External Organizers identify and recruit worker leaders from non-union operations who want to organize to join the union. They evaluate potential organizing targets, contact unorganized workers, and develop leaders; mobilize members to support external organizing; plan and conduct organizing campaigns. This includes attending to the needs of Local 888 members and providing these services in an effective and efficient and friendly manner will ensure that inquiries are dealt within established time limits.
DUTIES &RESPONSIBILITIES
Primary Duties
Conduct initial evaluations of leads that includes a full bargaining unit description, which includes: extensive history, identify possible community allies, employer facts, if there are any other existing bargaining units covered by the same employer, and any past attempts at organizing

Conduct worksite meetings, offsite meetings, and house visits with workers

Develop weekly and monthly strategic plans based on overall campaign goals

Identify worker issues, and any obstacles to organizing

Mobilize workers for public actions and an NLRB Election

Preparing reports that utilize accurate numbers, on union member numbers, and submitting weekly goals reports to management

Method by which SEIU local 888 would gain certification

Create a list of reasons why the bargaining unit wants to organize

Identify leaders and move them into action

Develop relationships and accurately rate workers

Chart out each work place location

Creating material to be used in an organizing campaign; create leaflets, create and maintain Facebook pages
Secondary Duties
Maintain a working knowledge of the Massachusetts DLR and NLRB regulations as they pertain to organizing

Create and execute a strategic plan for organizing that includes turf assignments, calendar, messaging and creating a backup plan

Writing, submitting and following up on information requests

Filing petitions with DLR and NLRB
Other Duties as assigned
EDUCATION &EXPERIENCE
At least three years of prior organizing experience

Bachelor's degree, membership in Local 888 or WAVE training preferred

Driver's license and own vehicle

Demonstrated ability to work with a diverse group of people, learn and adapt, and mobilize/capacity-building within an organization.

Ability and willingness to perform duties as listed above.

Computer skills and knowledge of office software packages (MS Word, MS Excel and MS Access, MS Outlook)

Knowledge of administrative and clerical procedures

Working Knowledge of VAN database

Knowledge of customer service principles and practices

Bi-lingual in Spanish preferred
KEY COMPETENCIES
We seek organizers who have proven in their past campaigns that they:

Can effectively execute a plan to organize workers into a union

Are dependable team members

Can work independently

Have strong written and spoken communication skills

Work calmly and effectively under pressure

Are self-motivated to show up on time, meet deadlines and achieve campaign goals

Have good judgment, including the ability to discern and focus on priorities.

Use union resources wisely

Are deeply committed to improving workers' lives and building a strong labor movement

Share our commitment to building a diverse union in which discrimination based on race, ethnicity, gender or sexual orientation or other social and economic characteristics is not tolerated

Display sound organizational skills to work independently and balance conflicting demands successfully

Optimize utilization of Local resources; ability to learn and make use of new skills

Ability to be flexible and adaptive, maintain a productive attitude, and take initiative in the work

Establish and cultivate respectful working relationships with people from diverse backgrounds, including members and other staff

Knowledge of and willingness to utilize technology as needed (word processing, email, internet, databases, cell phones, and etc.)
Working Conditions
May be required to work long and irregular hours, at times work on weekends and holidays and to travel as needed.
COMPENSATION
Employer paid health insurance, short and long-term disability and dental/vision

100% employer paid pension based on percentage of base salary

401K

Vacation time, holidays, sick, and personal

Car Allowance

Cell phone allowance
To Apply:
Please send a cover letter, résumé to humanresources@seiu888.org.
SEIU Local 888 is an Equal Opportunity Employer.
WHEN APPLYING: Be sure to indicate that you saw this information at UNIONJOBS.COM.