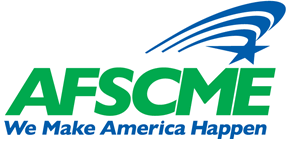 American Federation of State, County, and Municipal Employees

Assistant Strategic Analyst
Organizing and Field Services Department
Based in Washington, DC

Assistant Strategic Analyst – Organizing and Field Services
United Staff Union: Grade 5
Starting Salary: $50,916
This position performs a variety of responsibilities which supports organizing and contract campaigns. The position supports workers in their efforts to form a union and win first contracts by assisting in targeting industries and companies where potential members work. The work involves researching public and private sector employers; surveying governments and employers; writing, data collection, and maintenance tasks. Responsibilities contribute to the overall development of strategies that advance organizing initiatives in specific industries, companies and/or geographical locations.
Duties:
Locates, collects, compiles, sorts and analyzes corporate and workforce data; profiling legal, regulatory and community frameworks affecting industries, companies and workers.

Surveys workers relating to workplace conditions and regulatory compliance; assists in identifying workplace issues for further research; drafts requests for information and maintains logs on requests received and information sought.

Maintains database storage and retrieval system.

Masters a broad spectrum of internal and external resources to acquire specific information.

Organizes material and completes assignments according to set standards regarding order, clarity, conciseness, style and terminology.

Based on stated objectives, collects and summarizes background data on an employer. Works on short- and long-term projects.

May assist others in more complex analysis and the preparation of requisite materials.

Presents data by using computer readouts, graphs, charts, tables, written reports, or other methods.

Provides information to staff and affiliate/council as requested. Extensive campaign work in the field.

Performs other duties as assigned.
Requirements
Education and Experience:
A college degree from an accredited college or university in economics, social sciences, business, public administration or liberal arts with up to two years of experience in labor, political or community organizing or a combination of education and experience
Skills:
Knowledge of labor relations issues in the public and private sector.

Ability to perform basic economic and financial analyses.

Ability to conduct sound research, problem solve, reach logical conclusions, summarize analysis.

Must have ability to write succinctly and present findings, ability to assess and appropriately respond to information requests, ability to use personal computers, including graphics software and setting up and maintaining databases and spreadsheets.

Exposure to labor relations issues in the public and private sectors.

Experience with statistical programs like SPSS is desirable.

Experience in labor, political or community organizing, including strategic research, desirable.

Familiarity with private sector organizing and the collective bargaining processes and issues.

Ability to plan and organize technical financial information and present in a manner that users can comprehend.

Effective effectively communicate, both orally and in writing, ability to communicate in a foreign language desirable.
Travel and work hours:
Extensive travel and extended work hours may be required.
Please submit resume and cover letter to recruiting@afscme.org.
AFSCME is an equal opportunity employer, and, as such, does not discriminate an employee or applicant on the basis of race, creed, color, age, sex, national origin, marital status, sexual orientation, gender identity, religious affiliation, disability, or any other classification protected from discrimination under applicable law.
WHEN APPLYING: Be sure to indicate that you saw this information at UNIONJOBS.COM.