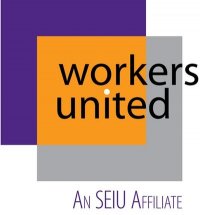 New York New Jersey Regional Joint Board
Workers United, a/w SEIU

Communications Coordinator
Based in New York City, NY

The NY NJ Regional Joint Board of Workers United is a union dedicated to winning economic and racial justice through innovative and dynamic worker-led organizing and worksite campaigns.
We are a diverse and participatory union that is centered on our members' needs for justice at work and in their communities. We build collective power to win dignity, good contracts, safe working conditions, and laws that benefit working families. We are committed to uplifting all working people in the New York - New Jersey region.
Our current focus is building worker leadership among the mostly immigrant woman workforce across the New York nail sail industry. This growing campaign is centered around class, race, immigrant, and gender justice. We are building the first-ever nail salon worker union in the United States, changing the landscape of what's possible to win power.
We are seeking a creative, bilingual (Spanish/English) Communications Coordinator who is excited to work closely with the organizing team, strategizing and managing communications work primarily for, but not limited to, the non-traditional nail salon organizing campaign.
Candidates should ideally be creative-thinkers, capable and skilled multi-taskers, who have experience utilizing a range of communications tools to advance campaigns. The Communications Coordinator reports to the Campaign Coordinator and/or Organizing Director.
Principal Responsibilities and Duties:
The role is to drive the communications program for the NY NJ Regional Joint Board and its campaigns, primarily focused on the Nail Salon Organizing Project. This includes media relations, social media and internal member communications, ultimately using communications as a way to engage workers and develop leadership.

This includes a wide range of duties, including, but not limited to the following:
Develop, drive and execute strategic communications plans, including media relations, social media engagement, and member communications;

Act as lead communications strategist and coordinator for the Nail Salon Organizing Project;

Create long-term plans, goals and priorities for communications for campaigns;

Participate in campaign strategy and planning meetings with leaders and staff;

Initiate contact with and respond to inquiries from print, radio, and television journalists; pitch story ideas and provide information to generate positive media coverage in the region; and work to identify opportunities to engage national media;

Build relationships with labor, immigration, political and other key media in the region;

Write news advisories, news releases, background pieces, fact sheets, message documents and other press materials for campaigns;

Work with members and staff on materials including newsletters, emails, texting and other resources for campaigns;

Conduct member interviews and spokesperson development for member communications materials and for public speaking;

Strategize and implement new media components into campaigns, including concepts for Twitter, Facebook and email outreach;

Translate or arrange for translation of materials as needed;

Perform other duties as required to support the department and its mission.
Qualifications:
Experience in communications in labor, politics or advocacy organizations;

Demonstrated experience as a project driver in a fast-paced, campaign-oriented work environment;

Outstanding writer, able to create strong press releases, message documents and member communications materials;

Familiarity with new media tools and openness to expanding skills in this area;

Experience in working with and creating communications for union or organizations' members on advocacy campaigns;

Ability to work independently, handle multiple priority projects and meet deadlines;

Demonstrated resourcefulness and flexibility in approach to project assignments and planning;

Flexibility to travel regularly for planning meetings, events and member meetings;

Spanish-language writing and speaking abilities required;

Experience in strategic communications planning in large, multi-faceted organizations;

Graphic design skills and video-multimedia production (preferred)

Experience in translation and interpretation ideal.
Additionally this position requires:
Ability and willingness to work long and irregular hours including nights and weekends

Demonstrated commitment to equity and social justice

Experience with and enthusiasm for working with people from diverse backgrounds

Commitment to center the leadership and voices of People of Color, women and immigrant workers
Compensation:
We offer a competitive salary and our benefits package includes employer-paid medical, dental and vision coverage for employees and their families, retirement benefits.
To Apply:
Please email a résumé and letter of interest to Luis Gomez, Organizing Director, Lgomez(at)workersunitednynj.org. Please use "Communications Coordinator" in the Subject line of your email.

Workers United NY NJ Regional Joint Board is an equal opportunity employer. Women and people of color are encouraged to apply.
WHEN APPLYING: Be sure to indicate that you saw this information at UNIONJOBS.COM.