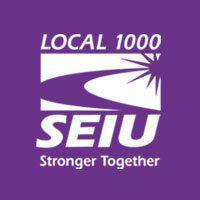 SEIU Local 1000

Communications Specialist
Based in Sacramento, CA

SEIU Local 1000 is a cutting-edge labor union representing 95,000 state employees throughout California. We are seeking an experienced communications guru with the strategic sense, experience and style to do things differently. The Communications Specialist is responsible for all internal and external communications for SEIU Local 1000. The ability to manage multiple priorities and tasks is crucial to the candidate's success in this position. As the communications specialist for the organization, excellent writing and verbal skills are required.
DUTIES:
Strong ability to write well and write quickly - this role will produce a lot of copy - including talking points, op-eds, speeches, press releases, blog and newsletter items, and compelling email and social media content.

Taking photographs and videos.

Assisting in keeping files relevant to the communications function.

Aids the Local and its members in communications and in carrying out the objectives of the Local.

Performs other related duties as required.

Update and manage the SEIU Local 1000 website and social media. (Basic HTML knowledge is a plus when managing the website)

Produce and develop strategic content calendars for social media that promotes the vision of the organization. (Must have a strong knowledge of Facebook, Instagram and Twitter)

Handle the creative design, delivery, list management, messaging, and analytics for all email communications.
QUALIFICATIONS AND EXPERIENCE:
Education: Equivalent to two (2) years of college
Experience: Three years of experience in a relevant field of communications.

Four (4) years of paid experience in professional writing or journalism shall be deemed to meet both the education and experience eligibility requirements.

Ability to synthesize and translate complex issues into accessible and compelling content.

Adaptability and proven ability to absorb and gather new information and turn around projects quickly and effectively under pressure.

Ability to work under tight deadlines and under pressure.

Strong digital communication skills are essential

Electoral campaign, issue advocacy, or public policy experience strongly preferred.

Prior on or off-the-record media experience preferred.

Experience in public relations, political communications or online engagement campaigns preferred.

Strong organizational/project management skills preferred.

Examples of writing will be required.

Ability to work long and irregular hours.

Occasional travel required.
Cover letters should describe your qualifications, experience and career goals, as well as a brief description of why you want to work to realize Local 1000's vision for building a strong union.
To Apply
You may submit your résumé via email at TalentManagementDepartment@seiu1000.org
You may also visit our website at www.seiu1000.org
Our fax number is 916-554-1277
SEIU is committed to building a diverse workforce. We offer excellent benefits, including fully paid health benefits for employee and family, liberal paid time off and competitive salary. All applicants must be able to furnish proof of authorization to work in the United States.
WHEN APPLYING: Be sure to indicate that you saw this information at UNIONJOBS.COM.