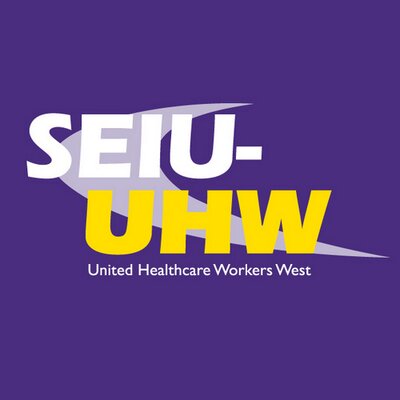 SEIU UHW West
United Healthcare Workers West

Assistant Director of Data
Based in Oakland, CA

Position: Assistant Director of Data
Classification: Full-time, Exempt
Position Summary:
Under the supervision of the CIO, the Assistant Director of Data oversees all Salesforce and data technology functions for the Union.
The Assistant Director of Data is responsible for all aspects of Salesforce, data information technology management and control, including supervision of the Data Team; budget preparation and management; recommendations for Salesforce enhancements and integrations; and development of guidelines, standards and procedures. The Assistant Director must possess initiative and drive, have broad relevant technical knowledge with good management expertise and have excellent written and verbal communication skills as well as design, develop, and deploy integrations with an already existing Salesforce platform. The Assistant Director will lead projects through all phases of the software development life cycle. The ideal candidate is an experienced advisor in the CRM space, who is a hands-on leader not afraid to get the hands dirty in configuration, declarative development and user support.
Essential Job Functions:
Provide expertise to stakeholders and business leaders in defining the implementation of Salesforce and various integration's, while working heavily with the outside vendor in building custom solutions.

Work closely with cross functional teams and stakeholders to ensure alignment and continuity of information between teams in support of the implementation.

Define and implement processes into Salesforce solutions, and implement via established and evolving Change Management processes from test sandboxes to Production; Includes cross team project work

Provide data and reporting support, including direct reporting to Executive, Field, Finance, and other teams

Data integrity activities, including tracing data through various integrations to Salesforce

Help develop and provide both individual and group training, in person and remote as needed

Understanding and commitment to the mission of SEIU-UHW West
Qualifications:
At least 5 years' experience in Salesforce as an administrator and/or (Certified Salesforce Administrator/Advanced Administrator/Developer highly preferred)

Full SDLC experience, Salesforce implementation at the enterprise level

At least 2 completed Salesforce implementations

Experience with reporting, formula fields, and change management

Administration and non-code configurations & development

Skilled in Apex, VisualForce, SQL, .NET SOQL queries

Excellent Interpersonal and Communication (verbal & written) skills

At least 5 years leadership and management experience

At least 5 years of technical Salesforce.com experience

At least 5 years of Data Architecture experience

At least 5 years of Enterprise Architecture experience

Salesforce Certification are preferred

Lightning experience is a plus
Tools:
The Assistant Director is required to have a valid driver's license, automobile insurance and a working automobile.
Vehicles purchased must be union made as approved by the United Auto Workers Union as a condition to receive the auto allowance.
Driving /Travel both statewide and out of state with overnights and periods away from home may be required.
Physical Requirements
Sitting at a computer workstation for extended periods (up to four hours at a time) typing.

Lifting up to 50 pounds.

Ability to bend and stoop.

Employees must recognize that working in the labor movement is tough, demanding work, which sometimes requires working long irregular hours including weekends, nights and holidays that may necessitate over time.

Occasional travel may be required for training and/or work-related issues
Relationships:
The Assistant Director works closely with and interacts with employees, Union members, unorganized workers, employers, government officials, the Executive Board members, officers, other staff, staff from other labor organizations and grassroots organizations.
Compensation
SEIU-UHW offers a competitive salary, commensurate with experience, and a generous benefit package.
Application
SEIU is an affirmative action employer and encourages applications from all qualified candidates regardless of gender, race, ethnicity, age, sexual orientation, marital status, religion, or disability.
To Apply
Please submit cover letter, résumé and at least 3 references to our candidate portal at http://seiuunitedhealthcareworkers.appone.com/
WHEN APPLYING: Be sure to indicate that you saw this information at UNIONJOBS.COM.