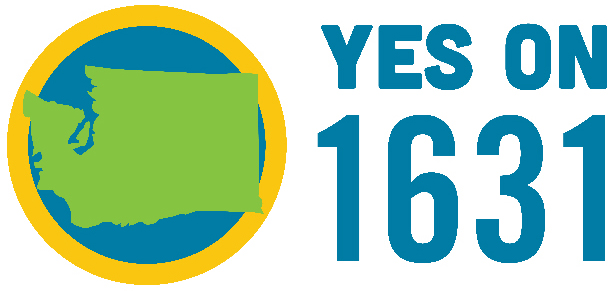 Clean Air, Clean Energy Washington

Deputy Communications Director
Based in Seattle, WA

Yes on 1631 is seeking a Deputy Communications Director.
Yes on 1631 is mounting an ambitious statewide ballot initiative to invest in clean energy like wind and solar, healthy forests, and clean water with a pollution fee paid by the state's largest corporate polluters. When we are successful in November, this will be an unprecedented step toward protecting our communities' health, creating thousands of local jobs in communities across the state while cutting pollution, and investing in clean energy infrastructure, healthy forests, and clean air and water.
Deputy Communications Director
Yes on 1631 is looking for a hardworking, passionate, organized, creative, and experienced communications professional to assist our campaign's communications team. Candidates will be able to take direction as well as be able work projects independently. They will have some campaign experience and/or 1-2 years of direct communications experience. Ideal candidates will be passionate about our campaign and should have some knowledge of equivalent local and national issues and campaigns.
The Deputy Communications Director will report to the Communications Director and will work closely with campaign stakeholders and our coalition of partners representing working families, communities of color, environmental and clean energy advocates, health professionals, businesses, and faith organizations.
TO APPLY
Submit résumé and cover letter to nick@yeson1631.org. Candidates are encouraged to apply by July 3rd and will be considered as materials are submitted. The position will remain open until filled.
Location: Seattle, WA

Salary and Benefits: The salary is $3,500-4,000 per month depending on experience. Benefits include healthcare, mileage reimbursement and paid sick and safe time.
Term of Service: This position is term limited through the end of November following the general election and will require significant evening and weekend work time and statewide travel will be required.
Responsibilities
Edit and keep core campaign literature updated

Assist with and organize outreach events and ability to travel across the state

Help coordinate media events and campaign rallies

Draft statements and releases as well as website content

Lead development of campaign materials as needed

Manage social media calendar and posting as necessary

Coordinate media contacts and assist with press outreach

Train and hone campaign message with key partners

Assist Communications Director as needed
Qualifications
Some (1-2 years) experience working on state campaigns or equivalent communications experience

Excellent written and oral communications skills

Ability to think on your feet and anticipate tasks

Team player, experience working in high pressure situations with a broad based group

Organized skilled planner

Ability to carry multiple long and short term tasks simultaneously

Passion for our campaign that will require late and weekend hours

Time spent balancing multiple stakeholders at the same time
Preferred Skills
Email list management experience

Experience with WordPress and website management

Knowledge of local press and media

Knowledge of CRM and digital communications tools
Yes on 1631 is an equal opportunity organization. We are committed to hiring and advancing personnel with an explicit regard to advance women, people of color, LGBTQ people, and other people from traditionally underrepresented communities.
WHEN APPLYING: Be sure to indicate that you saw this information at UNIONJOBS.COM.