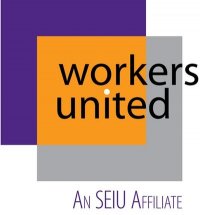 New York New Jersey Regional Joint Board
Workers United, a/w SEIU

Program Administrator – Nail Salon Worker School
Bi-Lingual Spanish/English
Based in New York City, NY

Description
The NY NJ Regional Joint Board of Workers United is dedicated to winning economic and racial justice through innovative and dynamic worker-led organizing campaigns.
We are a diverse and participatory union that centers our members' needs for justice at work and in their communities. We build their collective power to win dignity, good contracts, safe working conditions, and laws that benefit working families. We are committed to uplifting all working people in the New York New Jersey region.
Our current focus is building worker leadership among the mostly immigrant woman workforce across the New York nail sail industry. This growing campaign is centered around class, race, immigrant, and gender justice. We are building the first-ever nail salon worker union in the United States, changing the landscape of what's possible to win power.
We are seeking a bilingual (Spanish/English) Program Administrator who has a willingness to learn, solid communication skills, strong sense of attention to detail, a strong work ethic and is excited to think and work creatively as part of a focused and fun-loving team developing and moving this non-traditional organizing campaign.
Responsibilities:
The Program Administrator is responsible for all aspects of the New York Nail Salon Worker School. This includes, but is not limited to working with members of the New York Nail Salon Worker Association, running a successful membership renewal program, coordinating with partner organizations throughout the certification process, which includes the 26 hour and practical classes, as well as addressing licensing issues. This position will be reporting directly to the Campaign Coordinator.
Duties will vary but will include the following:

Coordinate outreach for classes by identifying and scheduling students

Communicate scores and next steps to students

Run membership renewal program

Coordinate testing logistics

Communicate with DOS around licensing issues and concerns

Coordinate identification of license renewals and extensions

Maintain detailed records and input data into database

Problem solve to overcome obstacles to achieving goals and completing tasks

Ensure that work is meeting the goals and timelines agreed upon

Develop systems to create a smooth communication process
Job Qualifications:
Additionally this position requires:
Benefits
How to Apply
Please send your résumé, cover letter and three references to Claudia Saenz at: csaenz@workersunitednynj.org
The NY NJ Regional Joint Board is an Equal Opportunity Employer. Workers United is an Equal Opportunity Employer.
WHEN APPLYING: Be sure to indicate that you saw this information at UNIONJOBS.COM.