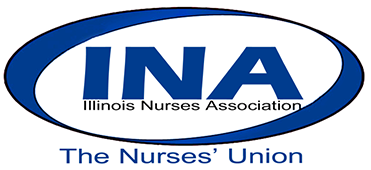 Organizer
Based in Chicago, IL

FLSA Status: Exempt
Effective Date: May 7th, 2018
Summary
Working under the direction of the Executive Director or her/his designee, provides development and implementation of activities within and related to the Organizing Program.
Duties and Responsibilities
Essential Duties and Responsibilities include the following. Other duties may be assigned:
Responsible for assisting in all aspects of organizing campaigns in all areas of the state. These may be internal, external or strike campaigns.

Evaluate potential organizing targets; initiating direct contact with unorganized workers, developing leadership and structure of organizing campaigns, and overseeing the conduct of organizing drives and representation elections.

Develops and conducts educational workshops for members and nonmembers.

Assists in the development and implementation of educational activities such as the INA Membership Assembly and any other programming to be developed.

Maintains a current knowledge of healthcare, labor and legal trends relative to labor relations.

Attend and participate as directed in INA Board meetings and conference calls.

Prepare written materials as directed for distribution such as newsletter articles, reports and educational materials.

Develop and coordinate campaigns.

Formulate, recommends and administers campaign plan.

Performs other duties as assigned.
Qualifications:
Bachelor's Degree preferred, with a minimum of 2 years organizing experience.

Ability to lead and motivate workers.

Previous experience with the use of computer hardware and software, including Microsoft Office and Outlook in the performance of work-related tasks.

Analytical skills necessary to accurately understand, interpret, and act on moderately complex information and data.

Mathematical skills necessary to perform moderately complex calculations including the use of sums, percentages, fractions, and ratios.

Interpersonal communication skills necessary to communicate clearly, both verbally and in writing, to a wide variety of individuals and audiences, particularly when describing or explaining collective bargaining and labor relations information.

Ability to work cooperatively with a wide variety of individuals, consistently demonstrate a supportive, helpful approach when working with others, and consistently demonstrate the flexibility to lead or follow as various situations demand.

Ability to understand and apply established standards and policies and utilize sound reasoning to quickly and effectively resolve problems.

Ability to operate standard office equipment such as a telephone, copier, fax machine, postage machine, computer and computer printer.

Ability to focus attention on detailed tasks and activities, manage and coordinate a variety of tasks, and effectively prioritize work for maximum efficiency and productivity.

Ability to sit, stand, walk, bend, stoop, and reach while performing daily duties.

Ability to lift and/or carry up to twenty pounds.

Must have valid driver's license and a vehicle.
Work Environment
Normal office environment.

Routine travel via automobile, train, or airplane.
This position is a bargaining unit position with a competitive salary, working conditions, and benefits.
To Apply:
Email your résumé and cover letter to Martisa Green at mgreen@illinoisnurses.com or fax to 312.419.2920.
WHEN APPLYING: Be sure to indicate that you saw this information at UNIONJOBS.COM.