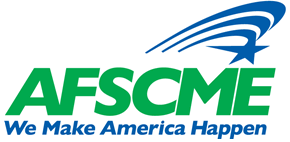 Field Office Assistant I
Organizing & Field Services Department
Columbus, OH

Department: Organizing & Field Services
Location: Columbus, OH
Grade: United Staff Union Field Support Grade A1
Salary: Starts at $32,844
Benefits: List of benefits
This is an area office support position and the responsibilities may vary among offices. The level of activity and the number of staff in each office determines the level of support that is required.
DUTIES
Office Administration
Places, answers, screens and redirects telephone calls.

Performs receptionist duties, receives visitors, determines need and directs accordingly.

Receives, opens, date stamps and distributes mail.

Prioritizes mail and handles routine requests when necessary.

Proofreads for accuracy, grammar and punctuation.

Duplicates and circulates documents accordingly.

Maintains inventory and orders supplies.

Makes hotel and airline reservations as requested.

Prepares travel itinerary and confirms all plans.

Makes arrangements for conferences and organizing meetings.

May serve as a liaison to vendors.

Receives, logs and forwards staff expense reports for approval.

Maintains postage meter machine.

Establishes and maintains office files.

Creates and prepares letters, reports and basic leaflets.

Performs standard file maintenance to ensure that information is protected from loss.
Project Management
Prepares APT forms, ensuring accuracy of EAF numbers and forwards for processing.

Maintains monthly and quarterly project reports.

Maintains automated files for organizing and budgetary purposes (includes entering new data, updating or modifying existing data and ensuring quality control of record entry).

Runs various pre-established reports from budgetary and organizing files.

From time to time, creates or modifies file and report formats.

Performs other assigned duties as required.
REQUIREMENTS
Education & Experience
High school education or equivalent

Office experience
Skills
Knowledge of office equipment, such as copier, telephone and fax machines and other similar machinery

Knowledge of office practices and procedures

Knowledge of grammar, spelling and punctuation to proofread and compose simple correspondence

Ability to perform simple mathematical computations

Communication skills sufficient to exchange routine information both orally and in writing

Ability to establish and maintain effective working relationships with employees.
Microsoft Office
Extensive Microsoft Office experience, with an emphasis on Word, Excel and Access.

Relocation will not be offered.
To be considered
For each position of interest, please send a separate email with an attached cover letter and resume to: recruiting@afscme.org.
Also, include the position title, and if you are a current member of an AFSCME Local, in the subject line of your email.
Proud To Be An Equal Opportunity/AA Employer
WHEN APPLYING: Be sure to indicate that you saw this information at UNIONJOBS.COM.