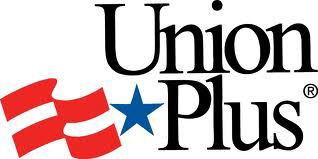 Field Representative for Union Privilege
Based in Chicago, IL

This position is a project position, with a one year contract and will be based in Chicago, Illinois.
Organization
Union Privilege is the not-for-profit organization consumer benefits arm of the AFL-CIO, a federation of 56 union representing 12.5 million working men and women. We develop, negotiate and manage the Union Plus benefits – which are specifically tailored to meet the unique needs of union members and their families when they are off the job.
Position
The Union Services field representative will work with union leadership at the local level to promote the Union Plus benefits and assistance programs, to improve the quality of life for members and to assist leaders in building their labor organizations.
The field representatives will also make presentations about the Union Plus benefits at local meetings, conventions and workshops.
The successful candidate will be a self starter who can work independently with a variety of unions with minimum supervision.
Are you a conscientious, innovative self starter who can develop strategies to increase participation in programs?

Do you have five or more years of union experience, working in a multi union environment and leading campaigns?

Would you like to work for an organization with a strong mission to serve working families?
If so, please apply for this full-time project position which is part of a highly collaborative team focused on promoting Union Plus benefits.
Primary Responsibilities
Meet with local leadership to provide information about the value that Union Plus benefits and assistance programs bring to their members and to obtain commitments for program promotion

Work with designated local staff to implement a communication plan to make full use of opportunities for promoting benefits and assistance programs including publications, web site, take one displays, shop steward training, mailings, e-mail campaigns, union meetings and events. Encourage participation in Union Plus social media

Develop and implement strategies for increasing participation in select programs

Provide training for local leaders in benefit development and the use of benefits in organizing and/or as a vehicle to provide service to the membership

Attend appropriate events to promote benefits and assistance to members and leaders, including AFL-CIO Community Service meetings/workshops

Make use of any appropriate opportunities to promote benefits

Perform other duties as assigned
Position Requirements
Graduation from a four-year college or university and/or five or more years of trade union experience, working in a multi-union environment and leading campaigns; or an equivalent combination of education and experience demonstrating the following knowledge and skills:
Strong communication skills – The candidate must have strong oral and written communications skills and have the demonstrated ability to make oral presentations to leadership, members and potential members; and be able to sell leaders on the value of the benefits
Organizational and team building skills – The candidate must be able to work with multiple unions and build consensus; work well in a team; prioritize and manage multiple tasks; plan and run meetings; creatively resolve problems, analyze results and modify plans
Union knowledge and experience – The candidate must have knowledge and experience with trade union structures and practices; the candidate should have knowledge of union organizing, internal membership recruitment, and contract campaign strategies; and the candidate preferably will have preexisting relationships with union leaders and familiarity with local unions, their leadership and their past and current activities
Travel requirements – The position is located in Chicago and requires regular travel throughout the greater Chicago area. There will be occasional travel outside the Chicago area.
Compensation and Benefits
Salary for this full-time project position is competitive. Union Privilege also provides fully paid health coverage for the individual.
To apply for this position
Applications should include a cover letter, resume and relevant references. Send resumes to resumes@unionplus.org with the subject line: Field Representative. Position finalists will need to make a presentation to a panel of senior team members.
WHEN APPLYING: Be sure to indicate that you saw this information at UNIONJOBS.COM.