SEIU USWW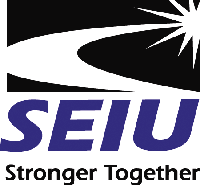 Executive Secretary
USWW JOB DESCRIPTION

Job Title: Executive Secretary
Grade: Non-bargaining

Purpose:
This position in the Executive Office is responsible for providing various administrative assignments, with considerable exercise of independent judgement, in support of the Executive Staff. Most work is of a confidential nature and involves the accurate and timely processing of documents and information.
PRIMARY RESPONSIBILITIES: (Any one position may not include all of the specific duties and responsibilities listed. Examples provide a general summary of the work required and should not be treated as a total and complete list of expected duties to be performed by employees in the classification.)

• Performs various administrative duties including overseeing the operational functions of the Executive Office including the preparation of correspondence,
Reports, invoices, check requests and confidential documents.
• An ability to understand, prioritize and manage high level organizational relationships.
• An ability to manage a large array of complex work and problem solving in a union setting.
• Maintains tickler, filing and records systems; maintains executives' calendars, schedules and makes travel arrangements; prioritizes routine business.

• Coordinates information flow between the Executive Team and others.
• Coordinates and plans workshops, meetings, conferences and other activities involving the executive staff staffs meetings.
• Handles and provides written and oral correspondence for the executive office; answers inquires and returns telephone calls.
• Supports and completes special projects.

• Performs other duties as required to support the department and its mission.


Direction and Decision Making:
This position reports to the Director of Finance and Operations. Issues or concerns about the appropriateness of assignments should be directed to the Director of Finance and Operations.

Education and Experience:
Graduation from an accredited college or university with a secretarial science degree and at least seven (7) years of related work experience with at least five (5) years experience supporting a high ranking official and / or a combination of education and experience that would provide for the following knowledge, skills and abilities:
• Thorough knowledge of office administrative operations.
• Thorough knowledge of modern office equipment.
• Knowledge of unions and their operations.
• Ability to communicate effectively, both orally and in writing.
• Ability to handle multiple tasks and meet established timelines in a fast paced environment using independent judgement.
• Ability to handle confidential information.
• Skill in the use of Microsoft Office Suite including Word, Excel and PowerPoint.
• Bilingual – Spanish (Written and Spoken)

Physical Requirements:
Work is generally performed in an office setting. **Long and extended hours required.

Please send resumes directly to gabriela.waitman@seiu-usww.org
WHEN APPLYING: Be sure to indicate that you saw this information online at UNIONJOBS.COM.