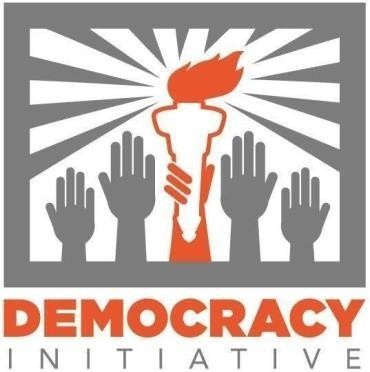 Senior Digital Campaigner
Based in Washington, DC

The Democracy Initiative (DI), a coalition of 64 progressive organizations including environmental, civil rights, and workers' rights groups, seeks a highly energetic and creative Digital Campaigner to plan, organize and executive DI's communications program for local and state issue campaigns that address the DI's core priorities – voting rights, money in politics, and redistricting. Working at the DI offers a unique exciting opportunity to be at the center of the intersectional struggle for democracy, interacting with 40 million members of coalition partners.
The Digital Campaigner will report to the Executive Director and work with the DI staff and will coordinate and collaborate with the communications staff of DI partner organizations.
The Digital Campaigner has the responsibility to create campaigns through the web, email, social media, and emerging platforms, that recruit, engage and mobilize the members of our coalition partners. The candidate must have a deep understanding of the DI's core priorities in order to develop narratives, framing and messaging. The individual must have sufficient campaign experience to be able to propose digital strategies and tactics for state and local initiatives. They must be able to write and code compelling emails, social media and blog content that reach hundreds of thousands of constituents, moving them to take action.
The candidate should be able to produce compelling content timed for maximum impact, and develop tests that help refine the messages, tactics and narratives. The individual will manage the DI's national Facebook account, website, email outreach, Twitter, and other platforms, to promote our campaigns, reframe the public debate on democracy issues, and engage our social media followers.
Qualifications:
At least 5 years of experience as a digital communications specialist, with experience in grassroots strategic campaigns, coalition building, engaging local stakeholders or electoral campaigns.

Graphic design and/or production experience a plus.

Demonstrated experience with content management systems and eCRMs required.

Knowledge of HTML, JavaScript and CSS.

An eye for clean graphic design.

Excellent written communication skills.

Strong knowledge of and relationships within the democracy or labor community

Experience with movement and coalition building with an openness to popular education.

Creative, flexible and strategic.

Independent focused and self-motivated with the willingness to work long hours including nights and weekends with the ability to travel.

Experience working and coordinating with organizers, consultants and vendors

Strong communication, interpersonal and administrative skills

Reflect the values of progressive social change principles.

Bi-lingual a plus.
Salary & Benefits: Commensurate to experience. Salary range $50-60,000. Excellent benefit package.
The Democracy Initiative is an equality opportunity employer and does not discriminate on the basis of race, color, national origin, sex, religion, age, disability, sexual orientation, gender identity, veteran status, height, weight, or marital status in employment.
To Apply
Please send a cover letter, résumé, and writing sample to jobs@democracyinitiative.org. Please note in the subject line the specific position for which you are applying.
WHEN APPLYING: Be sure to indicate that you saw this information at UNIONJOBS.COM.