SEIU USWW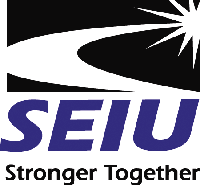 TWO STATEWIDE EXTERNAL ORGANIZER LEVEL I or 2 POSITIONS
SEIU-USWW is a state-wide union on the cutting edge of progressive activism, building the power of low-wage workers and engaging in larger social issues such as immigration, health care, education and housing. United Service Workers West is the home to Justice for Janitors and Stand for Security campaigns. The union represents more than 35,000 janitors, security officers, stadium and arena, racetrack, residential, airport and other service workers in apartment buildings, supermarkets, and the hi-tech and entertainment industries.

Purpose
SEIU United Service Workers West is now hiring two external organizers level 1 or 2 to fight alongside thousands of low-wage, non-union security officers who are organizing in Silicon Valley, which is located in Northern California. Organizers will be responsible for organizing 5,000 plus Security Officers who work with the top 1% of the wealthiest companies and individuals worldwide, and will have the opportunity to be at the forefront of the fight for an equitable, fair economy that works for everyone.
Under the direction of the Organizing Director, Coordinator or Lead, the external organizer performs tasks which may include one or more of the tasks designed for an entry level organizing position.

Skills, Commitments, Abilities and Primary Responsibilities (Any one position may not include all the specific duties and responsibilities below. The list is a general summary of the work required and should not be viewed as a total or complete list of expected duties to be performed by employees in the classification.)
Commitment to the Labor Movement

Writes leaflets, and other materials for organizing campaigns

Assist with research for corporate campaigns

Develop volunteer organizers and/or lost timers from within the SEIU-USWW membership

Develops broad, representative organizing committees of worksite leaders, and trains them to move worksite organizing campaigns

Ability to demonstrate good judgment and prioritize needs and issues of a campaign

Make regular visits to job sites to communicate with workers

Visits workers in their homes

Track worker data using Labor Power

Linking community based organizations with labor actions, and moving labors agenda in the legislative and political arena

Promptly returns members phone calls, and/or text messages

Performs other work related tasks as required by the team
Experience and Education
Experience in union, community, and political organizing highly desirable, but negotiable
Shop steward and/or rank and file experience will be given consideration
Ability to work effectively as part of a team
Communicate effectively both orally and in writing
Knowledge of anti-union law firm employer tactics
Basic computer skills, which may include WORD, EXCEL, and E-Mail programs
Commitment to improving the lives of workers, and strengthening the role of organized labor in California
Must have skills to work with minimal supervision, and work effectively under pressure and have the knowledge to be self-motivated
Requirements
Applicant will possess a valid California driver's license, have a good driving record, and must have a working automobile for business use as work is performed in a variety of employment settings, i.e., travel to other work sites in California, and work irregular and extended hours.
Salary and Benefits
SEIU-USWW offers a competitive salary and comprehensive health benefits package.
To Apply
**Send cover letter, resume and three (3) references (including reference telephone numbers), to
samuel.kehinde@seiu-usww.org (No telephone calls, please.)
Include the position title (External Organizer Level 1 or 2) on your cover letter.
WHEN APPLYING: Be sure to indicate that you saw this information online at UNIONJOBS.COM.