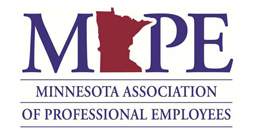 Director of Member Engagement, Development, and Organizing
Based in Shoreview, MN

Classification Title: Director of Member Engagement, Development and Organizing
Working Title: Same as above
Salary Range: Classified
Job Type: Full-time
Reports To: Executive Director
Bargaining Unit Status: Exempt
Travel: Extensive travel required
1. POSITION PURPOSE: The Director of Member Engagement, Development and Organizing is responsible for the effective management and oversight of statewide member programs that increase membership and member participation, promote leadership development and professionalism, promote greater member involvement in state government decision making, and enhance local union function and activism. Taking direction from the Executive Director, the Director of Member Engagement, Development and Organizing is held accountable for the daily supervision of the business agents, department work planning and cross department project work team management. She or he is also expected to carry out a number of other related tasks as assigned.
2. KEY DUTIES AND RESPONSIBILITIES:
Approximately 50%↓
Supervise and manage the day-to-day activities of staff under her or his direction. This includes in part:

Assessing workload allocation and assigning tasks.

Evaluating and remedying the performance of supervised staff.

Coordinating the training and development of supervised staff.

Recommending disciplinary and corrective action as needed.

Enforcing MAPE policies and procedures.

Promoting harmonious employee relations through effective leadership.

Collaborating with the Business Manager on hiring, discharge, and related supervisory functions.
Approximately 50%↓
Work with leaders and staff to develop education programs and materials for the membership which builds a foundation for union strength, member activism and knowledge of important issues. Every union function -- organizing, political action, community action, collective bargaining, grievance and arbitration, etc. -- requires knowledge and skill.

Proactively identify opportunities for increasing member engagement or developing leadership and organizing skills within the organization with an emphasis on supporting local leaders to build strong locals.

Identify, create and implement effective relational organizing strategies for increasing member action, leadership, and engagement in the life of the union, local and state communities, and allied advocacy organizations.

Identify, create and implement effective strategies for MAPE members to positively influence the management decisions of Minnesota state government resulting in better government programs for the public and more rewarding job experiences for MAPE members.

Using relational methods develop content, surveys, and other opportunities to gauge the interests, talents, professional development needs, leadership experience, and leadership aptitude of MAPE members.

Inventory measurable tasks in the fields of membership development, collective bargaining, labor-management participation, organizing, advocacy, community engagement, and professional development.
Other Related Tasks as Assigned: The Director of Member Engagement, Development and Organizing is expected to carry out a number of other related responsibilities. Specific duties may include:
Serving as Acting Executive Director during the latter's absence.

Functioning as a member of the management negotiations team in OPEIU negotiations.

Functioning as the Executive Director's designee for Step 1 grievances in the unit.

Collaborating with the Director of Public Affairs and Communications to promote member and staff involvement in the political process and communications.

Carrying to fruition special projects assigned by the Executive Director.

Supporting and advising staff and members at statewide and local negotiations.

Working with the Second Vice President, Membership Committee and staff to increase membership rates year-on-year.

Acting as a senior advisor to business agents in contract administration and member advocacy.
3. PERFORMANCE REVIEW: The performance of the Director of Member Engagement, Development and Organizing will be reviewed at the end of the initial six months and annually thereafter by the Executive Director. The purpose of the performance review will be twofold: (i) to agree to a set of concrete goals for the following review period and (ii) to assess the extent to which the goals from the previous review period have been achieved. Performance targets should be based on the responsibilities and duties articulated in this position description.
4. PERSON SPECIFICATION: The ideal candidate for the post of Director of Member Engagement, Development and Organizing should:
Possess a Master's degree in any relevant field and three years of relevant work experience or have 8+ years of relevant work experience within a unionized environment or community action organization (i.e., community organizer).

Have documented successes in the areas of popular education, union or community organizing and/or membership development.

Have a thorough understanding and experience in staff supervision and management including an understanding of the principles and practice of management and human resources.

Have demonstrated project management experience.

Possess superior problem-solving and negotiation skills.

Be able to work independently and in a team.

Communicate effectively.

Be able to prioritize in a multi-tasking environment.
N.B.: The goals and work activities listed in this position description are intended to describe the essential functions of the person or persons assigned to this job. They are not intended as an exhaustive list of all job duties, responsibilities, and requirements.
All MAPE staff is prohibited from any involvement in MAPE local, regional, or statewide internal politics.
To Apply
To be considered, qualified candidate must submit a resume, cover letter detailing experience in each of the key duty areas outlined in the online job description, a relevant writing sample and three references no later than February 20, 2018 to: jobs@mape.org.
WHEN APPLYING: Be sure to indicate that you saw this information at UNIONJOBS.COM.