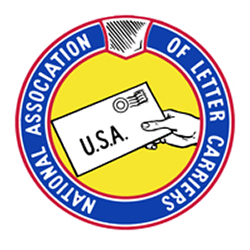 Senior Membership Data Entry Operator
Washington, DC

Job Description
The National Association of Letter Carriers (NALC) is seeking a Senior Membership Data Entry Operator at our DC Headquarters, located a stone's throw from the U.S. Capitol Building. General bookkeeping and data entry duties, including incoming calls, e-mails, U.S. mail, interoffice mail, copying, scanning, filing, and faxing.
Duties and responsibilities include the following:
Open, count, date and circulate the mail to appropriate individuals within the Membership Headquarters

Change membership addresses

Find social security numbers for address changes that are missing the social security number or NALC Postal Record ID numbers

Add Form 1187's to NALC membership data base and file them after being processed; send back to branches the forms not signed or missing the social security numbers

Must provide switchboard relief and act as an NALC tour guide when members visit the building

Send undelivered 3579's back to branches

Change retired members to Life Members and give to Secretary-Treasurer's secretary for issuance of Gold Cards

Maintain record of service pins for members who are eligible for 25, 30, 35, 40, 45, 55 and 65-year pins; give coy of request to Supply Department for issuance of pins to branches

Maintain Executive files for National Auxiliaries and Local Auxiliaries

Maintain complimentary files for publications to : Chief Shop Stewarts, Shop Stewards, Miscellaneous Branch and State Officers; miscellaneous requests for publications outside of NALC organization such as libraries, universities, various Labor Unions and maintain lists for government agencies and Postal Service

Maintain subscription files for individuals and branches wishing to receive the Postal Record via first class mail; prepare and process a list for the Finance Department in November for billing subscription lists

Mailing out bi-weekly dues roster to branches

Mailing out the quarterly processing of Annuity Withholding checks

Mailing out bi-weekly receipt of labels for newly retired members from the dues tapes and mailing 1189 Forms with letter to member(s)

Process requests received by phone, such as: address changes, anniversary dates, how long member has been affiliated with union, and any other problems experienced with their membership

Process branch mergers and consolidation of branches. Create a branch and then merge it with an existing branch per computer kick-out list generated from bi-weekly dues tapes

Create finance numbers to be merged into existing branches. The USPS is implementing new finance numbers for post offices around the country. They send us a list and the pay period the merger will take effect; then create the branch, enter it into our records and then merge it into the parent branch

In the Officer Hide program you will maintain Branch President and Secretary files for Branches; maintain State Presidents and State Secretaries files; maintain files for National Business Agents, Regional Administrative Assistants, Board of Trustees and The AFL-CIO delegates

Maintain the duplicate list of new members within a state and check for possible duplication of social security numbers

Process NALC per capita tax mailing every six months

When necessary, process miscellaneous in-house NALC mailings

Responsible for maintaining and preparing files for end of year storage

Other duties that may be assigned.
Qualifications – Knowledge, Skills, and Abilities Required
These are the minimum qualifications required to successfully perform the job. These are the qualifications that are necessary for someone to be considered for the position.
Schedule: Regularly 35 hours per week: Monday – Friday, 9 am – 4:30 pm
The National Association of Letter Carriers is the sole representative of city delivery letter carriers employed by the U.S. Postal Service. Since it was founded in 1889, the NALC has had a long and distinguished history of defending their rights and protecting their interests. We offer an extensive benefits program, including comprehensive, low-cost medical insurance, generous leave, annuity pension, and more.
To Apply
If interested, please submit your salary requirements along with your resume to raker@nalc.org. No phone calls, please.
EXAM REQUIRED: All final candidates will be assessed on-site through software testing to determine the technical qualifications of each final candidate.
EOE/M/F/Vet/Disability
Job Type: Full-time
WHEN APPLYING: Be sure to indicate that you saw this information at UNIONJOBS.COM.