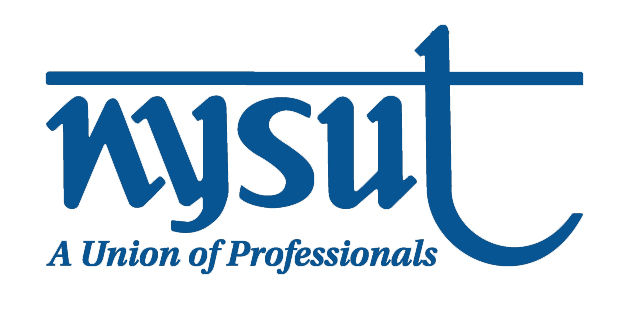 New York State United Teachers

NYSUT Organizer D
NYSUT is seeking seven (7) full-time Organizers across the state.

Job Summary
NYSUT has launched an aggressive internal organizing and member organizing program to build union power through issue-based organizing, worksite organizing, membership recommitment and worksite leadership development training. The organizing team will consist of dedicated Organizers who will develop and drive the work of Member Organizers and assist local unions in developing sound organizing practices.
These positions report to the Organizing Manager and play a leadership role in the daily organizing activities of member Organizers. Our current organizing work includes the creation of an on-going home-visiting program as well as running issue-based and contract campaigns within established locals to recommit membership and build an internal union structure.
HOW TO APPLY: Please submit cover letter and resume by clicking on the link provided below –
https://organizers.applicantstack.com/x/detail/a2gb5rinkqjk/aaak
Duties and Responsibilities
Supervises member organizers' daily activities via frequent ride-alongs and daily debriefs

Reports to the Organizing Manager on progress toward campaign goals, member organizers' job performance, and other issues concerning the ground operation

Assists with organizer training and ongoing development

Works with Regional Staff Director, Labor Relations Specialists, Regional Political Organizers and local leadership to identify organizing issues and to develop issue-based campaigns to advance local, regional and organizational priorities.

Helps to maintain a consistent theme and message in the organizers' conversations through debriefs, redirection, and modeling practice.

Assists with meetings, event planning, turnout, and phone banks as assigned.

Assists with membership trainings and activists trainings throughout the region assigned.
Reporting Relationships
Accountable to the Organizing Manager
Qualifications
Applicants should have several years of experience in organizing and demonstrated leadership abilities.

Experience running or acting as a lead organizer in an external union organizing campaign is preferred.

This position involves often long and irregular hours, weekend work, and travel.

Dedication to social, economic and educational justice. Strong commitment to the labor movement.

Ability to work with individuals different from one's self.

Must be able to plan and manage multiple campaigns and projects with the ability to adjust to changing priorities and strategies.

Bachelor's Degree and/or 3+ years Union Organizing experience preferred.

Must possess solid verbal communication, writing and Social Media expertise.

Knowledgeable of contemporary political, legislative and labor issues and current events.

Ability to establish and maintain positive work relationships with supervisor, co-workers, and local leaders.

Knowledge of and experience working in public sector unions in "right to work" situations is a plus.

Knowledge of new technologies to assist in organizing including VAN and other platforms is a plus.
EQUAL OPPORTUNITY EMPLOYER AND ALL ARE ENCOURAGE TO APPLY
WHEN APPLYING: Be sure to indicate that you saw this information at UNIONJOBS.COM.