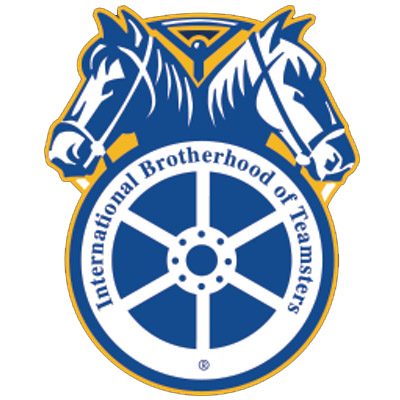 International Brotherhood of Teamsters
Local 2010

Research Analyst
Oakland / Bay Area, CA

Union Overview
Teamsters Local 2010 is pleased to announce the Research Analyst position to be filled as soon as possible.
This position offers a unique opportunity to represent administrative, allied support, and skilled trades workers employed by the University of California and the California State University system. The Union is currently seeking to fill one position to support Statewide research needs. The Union headquarters is located in Oakland with a satellite office in Bellflower, California. This position will be based out of the Oakland office. The position will be responsible to represent the interests of Teamsters Local 2010, its officers, members and staff at all times with employers, state federations, area labor councils, affiliates and constituency groups and will report to the Secretary-Treasurer, or designee.
The Research Analyst position will be responsible to assists with organizing and collective bargaining initiatives. The position will work with substantial independence in conducting research, strategic, employer and corporate analysis, political and community organizing, and supporting other aspects of Local 2010's campaigns. Worksites represented by the Union consists of campuses, health centers and outlying worksites throughout the State.
The Research Analyst position is considered 'at will – exempt' in that he/she will have access to confidential information, have input to management positions for internal and external union operations, and exercise independent judgment.
Description of Duties
Assist workers and staff in all aspects of researching around organizing, issue based and contract campaigns

Research and analyze companies, markets, and industries using a wide variety of sources (e.g. publications, database, internet sources as well as informational interviews with union, industry and financial experts)

Identify and analyze employment trends, regional issues, new construction, donor/fundraising efforts, etc.

Develop employer and policy analyses and adapt them for various audiences (e.g. staff, workers, stockholders, politicians, consumers, and others)

Plan, research, write and edit quality research products including reports, presentations, issue briefs, fact sheets, talking points, letters, speeches, website content, articles and other educational and advocacy materials

Implement worker initiatives, including drafting of worker proposals and campaign materials, work with various financial professionals and coordinate with other institutional investors

Build relationships and communicate with elected officials, community organizations, and others

Track, research and monitor corporate compliance to legislative and regulatory initiatives and standards

Coordinate all elements of a project or particular campaign

Develop and maintain positive relationships with University Executives, Labor Relations, Department Heads, appointed or elected Boards, local labor leaders, and community organizations

Serves as a liaison to other unions, labor coalitions, etc.

Develop, implement and drive worksite and community mobilization strategies; Ability to manage campaigns both large and small

Identify local groups, events, organizations etc., that may be resources for Teamsters members
Minimum Requirements
Minimum of 2 years' experience researching/organizing around labor issues. Experience working for an International union or very large local union preferred

College degree in research or labor-related field; or extensive experience and demonstrated ability in labor relations, labor organizing or related work

Knowledge of higher education and familiarity with the issues that challenge University workers, the higher education employment acts as governed by the State, and other laws, rules and regulations related to public employment and labor relations

Ability to organize major research projects, and coordinate work with others

Ability to work effectively with organizers and regional leaders required

Ability to work under pressure, including long hours and weekends as needed

Excellent research, writing and speaking skills required, including an ability to work independently

Strong analytical skills (such as business modeling & policy analysis)

Proficiency in Internet-based research, word processing, spreadsheet programs and database design and management

Proficiency in utilizing statistical information for policy analysis and advocacy

Skill in interviewing industry experts required

Fluency in second languages is desirable (esp. Spanish, Cantonese, etc.), particularly reading/writing skills

Willingness to work long and irregular hours and sometimes on weekends

Although this assignment is based in a particular region candidates must be willing to travel on a regular basis as needed, and for extended periods; Travel to other regions in the State may be required

Valid driver's license required
Compensation
Teamsters Local 2010 offers competitive salary commensurate with work experience. In addition medical, dental, vision, and life insurance will be offered. An auto allowance will be provided.
The Research Analyst position is considered 'at will – exempt' in that he/she will have access to confidential information, have input to management positions for internal and external union operations, and exercise independent judgment.
The Application Process
Interested parties should submit an application packet (in pdf format) including:
a cover letter

résumé covering your work history for the past 10 years

3 work samples (1- fact sheet; 1-communications piece; and 1-sample appeal), and

3 professional references (names and phone numbers)
To Melissa Munio at mmunio@teamsters2010.org. Incomplete application packets will not be considered.
This position will remain open until filled.
Successful candidates must submit to a background screening, and not have a disqualifying conviction as described in the Labor-Management Reporting and Disclosure Act (LMRDA).
WHEN APPLYING: Be sure to indicate that you saw this information at UNIONJOBS.COM.