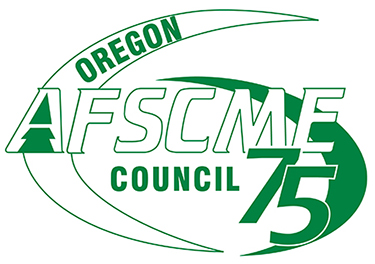 A Democratically Run Union and Proud of it!

Childcare Membership Organizer
(Temporary – 6 months)
Based in Portland, OR

Oregon AFSCME Council 75 represents over 25,000 workers statewide in both the public and private sector and is one of the fastest growing unions in Oregon. We provide excellent service and growth opportunity for our members and leadership with an emphasis on building power through solidarity. We are interested in individuals who are committed to moving the Union forward through member empowerment.
We are currently seeking to fill a temporary (6 month) Childcare Membership Organizer position. This position is responsible for successfully conducting and running member organizing campaign for registered and certified Childcare providers in Oregon. Performs activities associated with campaigns, member leadership committees, makes home visits, performs voter assessment and participate in recruiting members to attend trainings and recruit members into Local 132.
Applicants must have the equivalent of a twelfth grade education and 6-months experience in union or community organizing or any equivalent combination of education and experience which provides the following knowledge, skills and abilities:
Knowledge of union organizing practices and principles.

Ability to communicate effectively, both orally and in writing.

Leadership and motivational skills.
The duties of this position include, but are not limited to:
Recruits members for leadership committees and coordinate member activities and development.

Recruits and mobilizes member to become Volunteer Member Organizers (VMOs).

Meets one-on-one with workers in their homes, visits job sites to sign up worker and members, maintain member support and monitor workers attitudes.

Develops organizing newsletters and leaflets and other related organizing and informational materials.

Gives presentations before various groups of members, potential members, community organizations and issue/advocacy groups.

Maintains organizing lists; which may include input on or operation of computerized database systems.

Under supervision, establishes goals and meets objectives in implementation of an organizing strategy.
Work is performed in a variety of settings. Requires a valid driver's license, auto insurance and automobile. Travel away from home and extended work hours are required, including evenings and weekends.
Resumes and cover letter must be received by November 28, 2017.
Send resumes and cover letter to: sswan@oregonafscme.org
Candidates with bilingual or multi-lingual skills in either Spanish or Russian preferred.
WHEN APPLYING: Be sure to indicate that you saw this information at UNIONJOBS.COM.