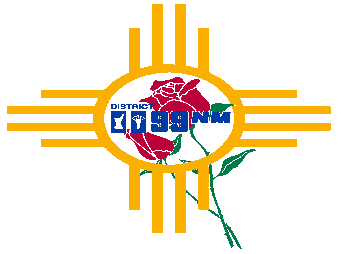 District 1199NM Organizer/Staff Representative
Covering from Central to Northern New Mexico

Overview of Job:
District 1199New Mexico is part of the National Union of Hospital & Healthcare Employees, headquartered in Philadelphia. PA. It is an autonomous District which hires and directs its own staff. We represent health care employees at five institutions from Central to Northern New Mexico: University Hospitals in Albuquerque, Christus St. Vincent Regional Medical Center (CSVRMC) in Santa Fe, Los Alamos Medical Center (LAMC) in Los Alamos, Holy Cross Hospital (HCH) in Taos, and Alta Vista Regional Hospital (AVRH) in Las Vegas, New Mexico. Internationally we are affiliated with the American Federation of State, County and Municipal Employees (AFSCME)/ AFL-CIO.
Our Union is unique because it is spread out over half of the state, we represent employees at Private-Not-For and Private For- Profit hospitals, as well as, Public Employees at the teaching hospital in city and rural environments which have several Union Chapters within them: UNM- Licensed/ Technical ( RN's and Technical) and Support Services, CSVRMC- Nurses, Technical and Service & Maintenance, LAMC- Nurses and Technical, HCH- Nurses(PPA) and Technical/Support (PPAA), and AVRH- One Chapter for all employees.
Job Description
District 1199NM Organizer/Staff Representative
Full-time employees designated as exempt pursuant to the Fair Labor Standards Act (FLSA) have no standard eight (8) hour work day. A 40-hour work week is expected but job requirements may exist at times for more work hours to be required. (Alternate time off may be arranged with District President on an individual basis.)
This position requires all District staff representatives to be flexible and have skills that enable them to perform multiple aspects of union work. Staff Representatives who work for District 1199NM must be able to:
ORGANIZING:
REPRESENTING:
Provide Representation of employees to hospital's management, must have a working knowledge of Labor Law regarding Representational Requirements as well as knowledge of their assigned area's CBA's requirements. (Includes investigatory and grievance meetings and observing all CBA time lines).

Understand obligations required of Unions in representing employees. Know the limits of those requirements.

Maintain a productive and positive working relationship with their assigned hospital's HR departments.

Coach employees in the BU represented about their contract, and how to 'Stand for their Rights' within the CBA. Provide delegate/activists training about their contract.

Attend Labor/Management Meetings and help the Chair of Committee on the Union side produce agenda.

Understand and support the Collective Bargaining Process for the Chapters in their assigned areas.

Assist Chief Negotiator by organizing BU around negotiations by leafletting, one on one meetings, telephone & texting, organizing rallies of protest, emails and social media means.

Help Union leadership strategize about and implement Chapter goals.

Present cases to Executive Board meetings regarding grievances that are up for arbitration.

Work with lawyers on preparing for and during member arbitrations.

Other duties as assigned.
COMMUNITY LAISON:
Communicate, coordinate and collaborate with labor & community organizations promoting District 1199NM, worker rights, fair wages, safe staffing and other labor issues.
EDUCATION:
Other:
EXPECTATIONS:
A commitment to social and economic justice and grassroots organizing.

An ability to empathize with workers and move others to action.

A desire and willingness to travel extensively.

A desire to work long hours, nights and weekends in order to achieve campaign goals.

A valid driver's license and proof of insurance.
TO APPLY
Submit your resume to: Lorie@District1199nm.org
District1199NM is committed to premier patient care through providing our workers with the rights and freedoms to work with dignity and respect in the workplace. Healthcare is NOT a 9 to 5 job; it is a 24/7 operation. It is expected that those who choose to join our ranks understand this fact and as such will work to accommodate this environment.
WHEN APPLYING: Be sure to indicate that you saw this information at UNIONJOBS.COM.