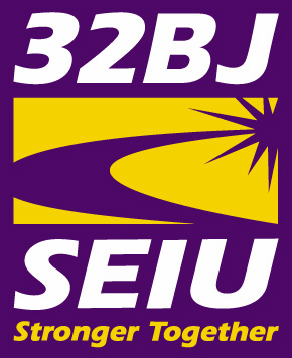 SEIU Local 32BJ

Lead Grievance Representative
Bi-lingual English/Spanish
Based in Newark, NJ

32BJ SEIU is one of the largest and most dynamic labor unions in the United States, with 163,000 members in 11 states and Washington, DC. The Union is at the forefront of driving a progressive policy agenda including living and prevailing wage laws, responsible procurement and development standards, and access to healthcare and quality education.
The New Jersey District of 32BJ represents 12,000 property service workers, including office cleaners, school maintenance and food service workers, residential workers and security officers. Our members have fought for and achieved high standards for private and public sector property service workers, and continue to fight for higher standards for thousands of unorganized workers.
We currently have an opening for a Lead Grievance Representative to join our Contracts and Grievance team, based in the Newark office. The Lead Grievance Representative ("Lead") does the work of a Grievance Representative, and also supervises and evaluates the performance of other Grievance Representatives in the district.
The Lead meets daily with members presenting workplace issues or grievances, answering contract questions and representing each member through a resolution process. Through the process, the Lead may meet with employer representatives, union field representatives, union attorneys and other staff to investigate workplace issues, resolve grievances directly with the employer, or develop cases for arbitration.
The Lead is charged with a high level of independent judgment to identify and act proactively on systemic workplace issues that could lead to grievances, and to negotiate the resolution of issues with employers.
The Lead must be a persuasive advocate for the Union and its members, possess sophisticated and refined problem-solving skills, have the ability to mediate workplace disputes, and possess strong negotiation skills. S/He must be able to manage a large caseload and process grievances within contractually fixed time limits.
Additional Qualifications: Candidates must demonstrate a clear commitment to social justice, and an interest in representing workers from diverse backgrounds. Strong written and oral English and Spanish skills are required.
Candidates must have strong listening and communication skills in order to work with diverse members who are presenting workplace issues.
Strong writing and computer skills are required, as the Lead is responsible for drafting grievance claims and correspondence, and is required to use 32BJ databases and an electronic grievance tracking system.
The Lead normally work regular business hours, but must have the flexibility to work evening and weekend hours if necessary.
The position requires experience with union representation. Previous supervisory experience is required.
SEIU 32BJ offers a competitive salary based on experience. An excellent benefits package includes an employer-paid family health, dental and vision plan, a 401k and pension plan.
To Apply: Please email a letter of interest and a resume to Human Resources at HR@seiu32bj.org. Please use the reference "Lead" in the subject line of your email. Women and people of color are encouraged to apply.
WHEN APPLYING: Be sure to indicate that you saw this information at UNIONJOBS.COM.