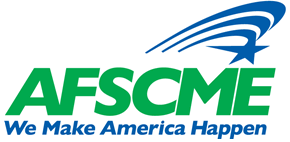 Manager, Applications Development
Data & Analytics Department
Washington, DC

Manager, Applications Development
Data & Analytics Department
Location: Headquarters – Washington, DC
Management Grade 5
Starting Salary: $89,359
Manage and provide appropriate administration for all activities and functions of the Data & Analytics Department's programmers and database analysts. Also responsible for the development of and adherence to Data & Analytics policies and procedures. Assist the Department Director in planning and coordinating departmental initiatives and projects, internal and external to the Data & Analytics department. Provide effective leadership and technical assistance to all personnel within this management jurisdiction.
DUTIES:
Recommends to the Director, the prioritization of application development projects, allocation of development resources, and appropriate architecture for the applications.

In coordination with Data & Analytics Management, recommends to the Director, software implementation strategies for each project. Also recommends, in coordination with other Department managers, the development software required to meet user requirements. Make recommendations on establishment of or changes to existing departmental policies, procedures and standards.

Manages all programmer analysts, database analysts, programmers, and contractors responsible for the development, implementation, and maintenance of software systems under the responsibility of the department.

Directs both internal/external project resources to achieve business solutions within project guidelines.

Makes recommendations regarding hiring and retention of staff. Assists with assignments, motivates, evaluates, and develops training plans for assigned staff.

Manages the development of specifications for new application development, application modifications or off-the-shelf packages based on user requests. Determine the implementation approach for the software developed or selected and any modifications necessary.

Ensures specifications to develop new software programs or modifications to existing software accurately reflect the requirements and achieve the appropriate results.

Ensures configuration management and quality assurance policies and procedures are implemented, kept current and complied with.

Works closely with Project Manager on Enterprise projects and any special projects requiring cross-team personnel, such as Conventions.

Manages and assists with developing and maintaining project plans and project budgets.

Works with team members to assist in problem resolution and skills and knowledge development.

Works closely with the release and infrastructure support teams to ensure that the team is following an integrated plan.

Continues education on emerging technologies via professional organizations, technical or functional reference manuals and magazines, and other external sources. Transitions knowledge to IS staff.

Suggests ways to improve the department's procedures and standards based on process analysis, results evaluation, and information gained from external sources.

Performs other duties as assigned.
EDUCATION AND EXPERIENCE REQUIREMENT:
Graduation from an accredited four-year college or university with a degree in Computer Sciences or equivalent
SKILLS:
A minimum of five (5) years of related work experience or any equivalent combination of education and experience which provides the following knowledge, skills and abilities:
State of the art knowledge of design, analysis, selection, and implementation of software systems.

Knowledge of applications development procedures, methodology and tools.

Ability to stay apprised of and quickly acquire an in-depth understanding of emerging application development technologies and concepts.

Ability to communicate effectively both orally and in writing.

Must possess superior personnel management skills and good interpersonal skills.

Must have strong analytical, problem solving, organizational, planning, and project quality management skills.

Proven ability to manage multiple priorities under tight deadlines in a fast-paced, dynamic environment.

Ability to analyze and manage multiple technical projects.

Demonstrated managerial skill with experience in working across an organizational structure.

Experience in major, complex projects, project management, agile development and integration of resources, budget controls, and contract oversight.
TO APPLY
Please submit cover letter and resume recruiting@afscme.org
Posting Date: October 2, 2017
AFSCME is an equal opportunity employer, and, as such, does not discriminate against an employee or applicant on the basis of race, creed, color, age, sex, national origin, marital status, sexual orientation, gender identity, religious affiliation, disability, or any other classification protected from discrimination under applicable law.
WHEN APPLYING: Be sure to indicate that you saw this information at UNIONJOBS.COM.