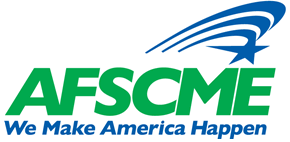 Office Assistant III
Political Action Department
Washington, DC

OPEIU Grade A4
Office Assistant III
Political Action Department – Washington, DC
Starting Salary: $43,124
This position provides clerical and administrative support to the Political Department with related work as required.
DUTIES:
Answer incoming calls for the department, screen, route calls or take messages.

Type documents including, eye-openers, legislative reports, speech backups, contribution letters, and drafts for directors and staff. Arrange for building meeting space and set-up.

Update and maintain political action cc list of IVPs, Area Directors, Regional Directors, Council/Local Presidents/Directors and staff.

Sort, store, retrieve and maintain files.

Set-up and maintain all department files by state, subject, organization, and internal department. Distribute various political articles/information.

Assist Research Analyst with typing, processing, and transmitting CAF's for Executive Office signatures.

Maintain departmental staff calendar, i.e., travel dates, vacation/sick leave dates.

Responsible for repair and maintenance of copy equipment for the department.

Perform clerical duties as needed and assist department staff in the office and at various meetings/conferences with copying, packing of supplies, materials and appropriate mailing.
EDUCATION REQUIREMENTS:
Graduation from an accredited high school or equivalent and office experience, including the proficient use of software programs particularly MS Office; or any equivalent combination of education and experience.
EXPERIENCE/SKILLS REQUIREMENTS:
Three to five years of experience. Knowledge of the MS Office Suite – Word, Excel, Access and PowerPoint.

Ability to do production typing.

Spreadsheet and database skills sufficient to accurately maintain records.

Knowledge of general office equipment, office and organizational procedures.

Ability to communicate effectively both orally and in writing.

Ability to proofread work for errors and compose correspondence.

Ability to independently complete assignments and work under pressure to meet tight schedules.
**A Skills Assessment may be required of all candidates**
TO APPLY
Please submit resume and cover letter to recruiting@afscme.org
Posting Date: September 22, 2017
AFSCME is an equal opportunity employer, and, as such, does not discriminate against an employee or applicant on the basis of race, creed, color, age, sex, national origin, marital status, sexual orientation, gender identity, religious affiliation, disability, or any other classification protected from discrimination under applicable law.
WHEN APPLYING: Be sure to indicate that you saw this information at UNIONJOBS.COM.