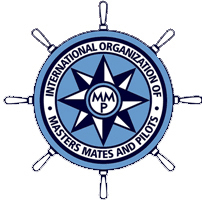 Bookkeeper
(Temp to Hire)
Linthicum Heights, MD

Title: Bookkeeper – (Temp to Hire)
FLSA Classification: Non-Exempt
Location: Accounting
Introduction:
The Accounting Department is responsible for processing the financial transactions of the organization in accordance with generally accepted accounting principles and as regulated by the Department of Labor. In addition to the general accounting functions of budget, accounts payable, and accounts receivable, the accounting department also provides services to the membership including reconciling quarterly and yearly dues statements, new applicant processing, registering offshore members, and membership database maintenance.
The incumbent works under the supervision of the International Comptroller and is responsible for the updating of accounting records for several accounts and providing support and back up to all Accounting staff.
Duties and Responsibilities:
Maintains accounting records for certain restricted accounts. Processes incoming receipts for these accounts using banking system automatic check reader and deposit system.

In addition to maintaining accounting records for the Political Campaign Fund (PCF); reconciles bank statement; processes check requests; tracks and communicates with donors; tracks and orders PCF gifts; provides support to staff responsible for PCF promotions; and files required federal reports.

Reconciles tracks and provides statistical data on membership group counts, good standing and member type.

Responsible for posting invoice batches entered by Accounts Payable, printing checks and matching with invoices for signature.

Prepares quarterly budget data.

Cross trained with Accounts Receivable and the Credit Union to serve as back-up and support.

Responsible for membership dues accounting and reconciliation with the General Ledger. Prepares necessary journal entries.

Maintains excel spreadsheet for Joint Employment Committee (JEC) Reimbursements. Works directly with Comptroller and Auditors to create description information and specified timesheet data to be included in detailed calculations.

Maintains Petty Cash and prepares appropriate documentation for replenishment.

Responsible for monthly reconciliation of several general ledger accounts and preparation of related schedules for the yearly accounting audit.

Maintains excel spreadsheet for rental income for Masters Mates and Pilots Limited Liability Corporation (MAMAPI LLC) which holds the title to real property acquired by MM&P.

Maintains excel spreadsheet of non-payroll related insurance payments for MM&P policies.
Requirements and Skills:
Proficiency with Microsoft office. Must be able to create and modify excel formulas.

Very detail oriented.

Excellent communication skills.

Familiarity with automated accounting systems. Experience with SAGE (AACPAC) accounting software preferred.
Qualifications:
AA in Business Administration or Accounting.

Minimum of 3-5 years related experience.

Pre-employment background screening.
To apply, submit resume to: humanresources@bridgedeck.org.
WHEN APPLYING: Be sure to indicate that you saw this information at UNIONJOBS.COM.