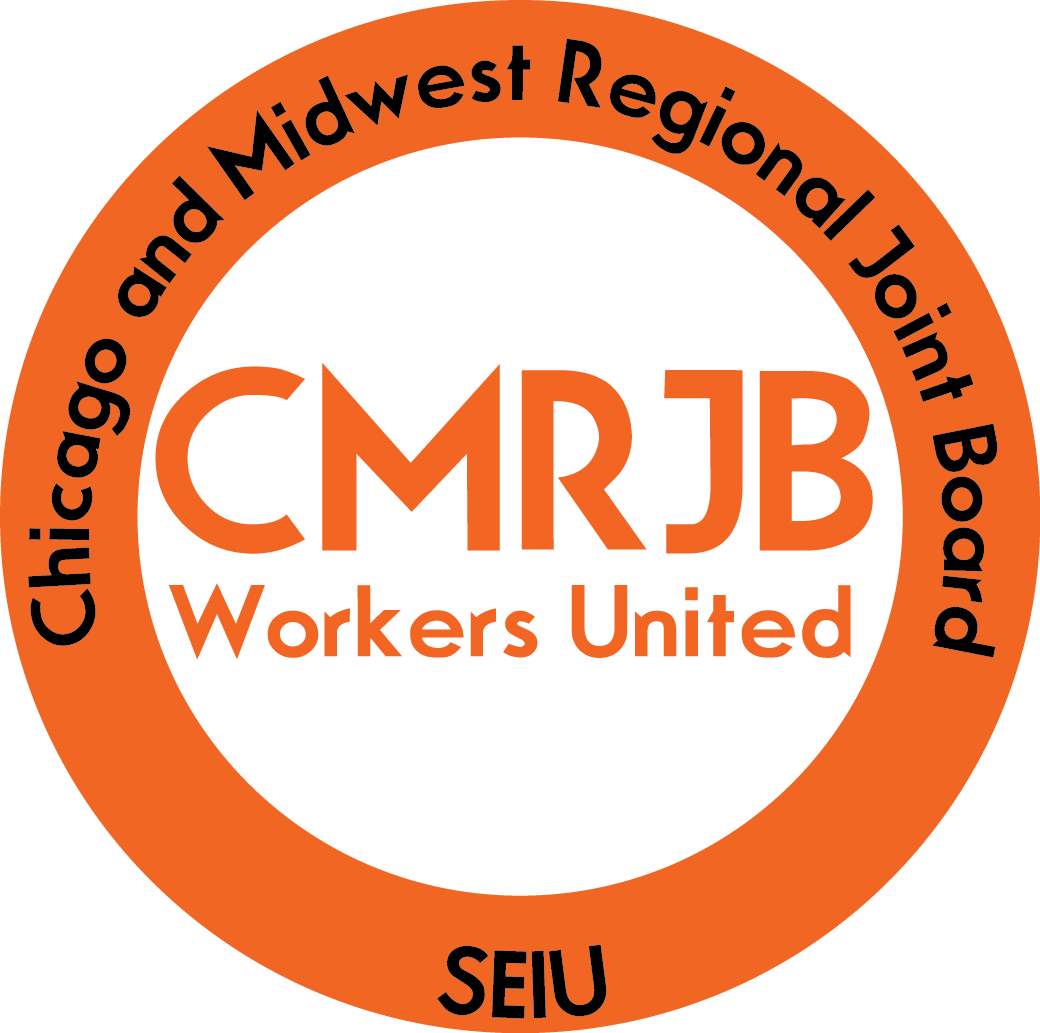 Chicago & Midwest Regional Joint Board of Workers United/SEIU

Organizer
Based in Chicago, IL

With 18,000 members the CMRJB represents many types of workers in the Upper Midwest. Our members have fought for and achieved high standards for private sector workers in many manufacturing and service industries. We continue to fight for higher standards for the thousands of unorganized workers.
The CMRJB strongly believes in the development of member leaders through education and by participating in campaigns. We are committed to growing quickly by organizing workers who are fighting for decent jobs that provide good wages and benefits along with respect and dignity in the workplace. We are seeking organizers to run aggressive campaigns. As an organizer, your role is to find and develop campaigns, work with staff and members to oversee and help drive campaigns.
Positions are available in our region, which is headquartered in Chicago and includes members in nine Midwestern states.
Responsibilities Include (but are not limited to):
The ability to target, probe and initiate campaigns is a requirement.

Leading and providing support to teams of staff and members in the execution of their daily work.

Assisting in developing the organizing skills of staff and member organizers.

Providing strategic input to the overall campaign and strategy.

Leading staff by example, setting high standards in work ethic and professional approach to the work.

Articulating a positive vision of the project and of the union.

Building one-on-one relationships with workers, educating them about the union.

Conducting individual and group meetings with workers to discuss and plan organizing campaigns.

Identifying and developing leaders to guide and lead their campaign.

Motivating individual workers and groups of workers to take action.

Working to involve community allies in organizing campaigns.
Qualifications:
Willingness to work long hours, nights, and weekends.

Capacity to work independently and with a team.

Excellent self-management skills, with the ability to work independently as needed.

The ability to make and follow through on a work plan.

The ability to work with people from diverse backgrounds.

Engaging workers in broader union efforts to bring pressure to bear on the industry as a whole.

Minimum 2 years organizing campaign experience.

Experience identifying and recruiting members in campaigns.

Strong writing and communications skills.

Good oral communication, listening and interpersonal skills.

Fluent in written and verbal Spanish.

A car and a valid driver's license are required.
Compensation:
Competitive salary based on experience, full benefits package including retirement, 401K, family health and dental insurance, and many other benefits.
To Apply:
Email a cover letter, résumé, and three references to Jo-Ellen Schlademan at jschlademan@cmrjb.org.
WHEN APPLYING: Be sure to indicate that you saw this information at UNIONJOBS.COM.