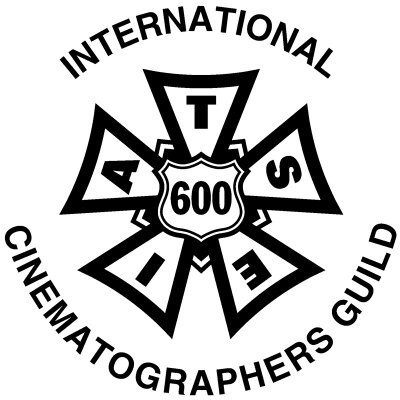 Office Manager, Eastern Region
Based in New York City, NY

The International Cinematographers Guild, IATSE Local 600 is the largest camera and publicist union in the world. Applications are being accepted for Office Manager. This position is located in the Eastern Region, New York office.
Purpose of this Position: The Office Manager is in charge of the tracking of productions and entering data on union members' employment, and alerting union business staff of possible problems or issues on productions. The Office Manager assists union business staff and elected officers in the scheduling and hosting of union meetings, film screenings, educational events/training and social events.
Scope: This position is classified as an Administrative position. The Office Manager reports directly to the Eastern Region Director of IATSE Local 600 and works closely with the union's business staff and officers.
Duties
Job Reporting/Data Collection
Handle phone calls coming into the union office. Record job reports and any information on productions (film, TV, commercials, music videos etc.) taking place in the Eastern Region (15 states, Washington, D.C. and Puerto Rico).

Coordinate and oversee work of other office clerical staff in data collection and entry.

Conduct initial review of production call sheets and crew lists, alert business staff of possible problems or concerns.

Log information on members' work and the production employing them into the computer data system.

Track and record job reports from members received by phone and email.

Refer inquiries from members, production companies, other unions etc. to the appropriate union staff.

Create and maintain internal files on productions in the Eastern Region.

Assist Region Director in compiling data and reports on Eastern Region.

Maintain records on members working out of category.

Assist working members and active productions in contacting additional crew members. Create and distribute lists of members available for work as needed.
Coordinate with Other Offices.
Coordinate data collection with National Local 600 office and other Regional Local 600 offices.

Assist business staff in other regions in gathering information on members and productions.

Distribute when necessary, production and other information to other IATSE Local Unions and the IATSE International.

Provides updates on new union signatory companies to National Local 600 office and

IATSE International.

Assist in providing relevant information to the union benefit funds.

Maintains good working relations with film and TV production offices, production companies and City and State Film Offices.
Events/Training and Membership Events
Assist Region Director and Local Union officers in the scheduling and hosting of union meetings, film screenings, educational events/training and social events. This includes when necessary, securing venues, catering, and arranging travel and accommodations for guests.

Plan annual holiday party
Office Maintenance
Order office supplies.

Assist in making call for needed repairs and office maintenance
Skills
Excellent interpersonal skills with strong boundaries.

Excellent communication skills (written and oral)

Ability to work with minimal direction; problem solver, self-starter

Proficient with Microsoft Office (Excel, Word, Outlook)

Attention to detail

Ability to prioritize and communicate accordingly

Punctually and consistent attendance will be a must
ICG staff is represented by the Office and Professional Employees International Union (OPEIU).
Employment is subject to the terms and conditions as set forth in OPEIU Local 174-IATSE
Local 600 CBA. Excellent starting salary, commensurate with experience, and includes an excellent benefits package.
Please submit current resume and cover letter detailing relevant skills and experience to:
Chaim Kantor, Eastern Regional Director
International Cinematographers Guild, IATSE Local 600
80 Eighth Ave. 14 Floor
New York, NY 10011
or email to CKantor@icg600.com
WHEN APPLYING: Be sure to indicate that you saw this information at UNIONJOBS.COM.