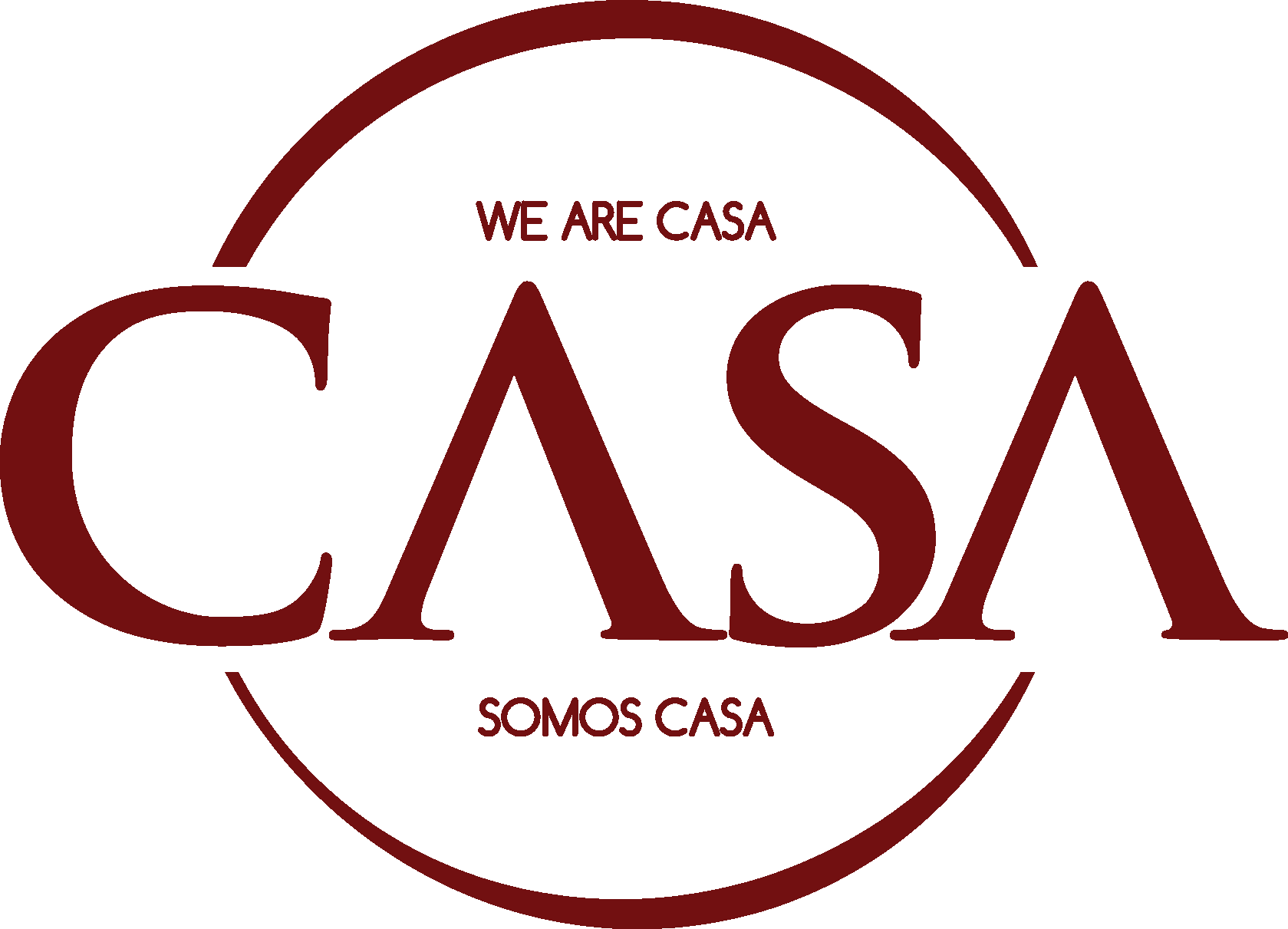 Campaign Communications Specialist
Communications Department
Hyattsville, MD

CASA & CASA IN ACTION SYNOPSIS:
CASA's mission is to create a more just society by building power and improving the quality of life in low-income immigrant communities. Our vision is a future with diverse and thriving communities living free from discrimination and fear, working together with mutual respect to achieve full human rights for all. CASA has a sister organization, CASA in Action, a separate, but related, nonprofit organization that is exempt from federal income tax under section 501(c)(4) of the Internal Revenue Code. Although CASA and CASA in Action share a common goal of supporting immigrants and low-income people in Maryland, Pennsylvania, and Virginia, they are separate organizations with their own board of directors. A set of employees at the two organizations, including the person filling this position, shares their time between the two organizations. This has no effect on salary or benefits.
DEPARTMENT SYNOPSIS:
The Politics and Communications Department provides strategic campaign, lobbying, electoral, and communications support to all departments at CASA and CASA in Action.
POSITION SUMMARY:
The Campaign Communications specialist is in charge of managing campaign communications, implement public engagement strategies, social media outreach, website content and digital ad design under the supervision and in direct coordination with the communications manager and communications director. Functions include media relations, data gathering and analyzing, developing and implementing communication strategies for CASA's advocacy and public relations campaigns. The creation of campaign strategies will be designed and implemented with help of Communications Manager and Politics Director. Duties also include work for our C4 arm, CASA in Action, including candidate campaigns, on-line volunteer recruitment and organization, literature creation, digital ad design, and website content.
ESSENTIAL RESPONSIBILITIES:
Design and carry out political, lobbying and other message-based campaigns that include message creation

Develops public relations campaign strategies, timelines and tactics to support campaign goals and objectives

Investigate and implement public engagement strategies to assist members and supporters in taking action to shift public policy

Coordinates event logistics and interviews (i.e. videography, still photography, advisories, stage-setting collateral, etc.)

Monitors media coverage of various campaigns, makes recommendations for increased and improved media coverage

Develops and implements pro-active earned media outreach, as well as the targeting and placement of paid advertisements to support various campaigns and political action

Assist project teams with day-to-day execution of communications campaign work, including but not limited to conducting communications related research, writing and editing documents, updating status reports and coordinating logistics and deliverables between account, creative, digital, media and/or production departments

Draft press releases, conducting campaign communications related research, media monitoring, community outreach and research across multiple clients

Coordinates all planning and production, design and printing necessary for Campaign promotional materials, such as videos, power-point presentations, Case for Support magazine, brochures, etc.

Serves as a back-up media spokesperson as needed for media requests.

Distributes internal and external promotional materials

Write email alerts, help develop campaign and outreach materials and create Web graphics and content aimed at promoting CASA campaigns

Investigate and implement public engagement strategies to assist members and supporters in taking action to shift public policy

Writing external communication through social media or other platforms

Drafting in English and Spanish, advisories and releases, pitch calls, logistics, recruitment and preparation of spokespeople including talking points and op-eds

Update website and social media sites with information regarding campaigns and take action opportunities

Identify and develop reporter contacts, writers, influencers, bloggers in English and Spanish in Maryland and nationally
EDUCATION/CERTIFICATIONS:
Bachelor's Degree in Communications, Media, Journalism or related field
KNOWLEDGE, SKILLS, AND ABILITIES REQUIRED:
Excellent English/Spanish Bilingual speaking and writing skills

Minimum of two years of experience in communications or in political and grassroots organizing that includes a communications component, preferably in the Hispanic/Latino(a) community

Strong copy-editing skills a must

Strong abilities in Word Press, Word Suite programs, graphic design software/platforms, social network aggregators and other social media tools

Proven capacity to investigate and learn new communications technologies

Knowledgeable in AdWords campaign, Google analytic, Google Optimize A/B testing, and other programs

Social Media (Paid and organic)

Managing and finding new online partnerships

Gathering actionable data

Finding and implementing ROI opportunity in current verticals

Email marketing (Any major platforms)

Ability to work independently and in teams

Highly organized and able to manage multiple ongoing projects

Must be able to work flexible hours including evenings and weekends

Own transportation and US driver's license
WORK ENVIRONMENT:
While performing the duties of this Job, the employee is occasionally exposed to wet and/or humid conditions and outside weather conditions. The noise level in the work environment is usually moderate.
ADA: The employer will make reasonable accommodations in compliance with the Americans with Disabilities Act of 1990
OSHA: A Campaign Communications Specialist is not to handle any human body fluids, biological agents, laboratory chemicals, or be exposed to hazardous materials such as noise, asbestos, or carcinogens
This is a union position, represented in collective bargaining by a Collective Bargaining Agreement with the Communication Workers of America, Local WBNG 32035 - Communication Workers of America (CWA). If you are offered and accept this position, you will be invited to become a member of the union. All bargaining unit positions require membership or agency fee payer status.
CASA, Inc. and CASA in Action do not discriminate on the basis of race, color, religion, sex, national origin, disability or sexual orientation.
This job description will be reviewed periodically as duties and responsibilities change with business necessity. Essential and marginal job functions are subject to modification. Nothing in this job description restricts management's right to assign or reassign duties and responsibilities to this job at any time.
For more information on this posting and to apply, please visit our portal with the following link: Campaign Communications Specialist.
WHEN APPLYING: Be sure to indicate that you saw this information at UNIONJOBS.COM.