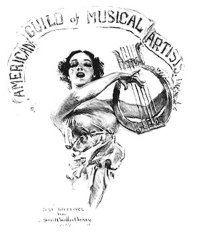 AGMA Western Executive

Based in Los Angeles, CA

SUMMARY
The American Guild of Musical Artists (AGMA) seeks to hire a Western Executive to join its senior professional staff. The Western Executive, reporting to the National Executive Director, will function as lead negotiator and administrator for multiple collective bargaining agreements with opera, dance, and concert signatory companies in the Western Area. Based in or near Los Angeles, California, the Western Executive works closely with Area leadership to provide direct member services including contract enforcement; policy implementation, site visits and ensuring healthy and safe working conditions.
ESSENTIAL DUTIES AND RESPONSIBILITIES
Serve as lead Negotiator or participate in the negotiation of contracts with employers in California, Oregon, Washington, Colorado, Arizona, Texas, New Mexico and other areas as assigned.

Coordinate negotiating committees to ensure input from all segments of shops in negotiations.

Review provisions of collective bargaining agreements.

Ensure that the employers follow proper procedures for waiver requests.

Responsible for the day-to-day administration of AGMA contracts and coordination of membership functions in the above areas.

Consults on an on-going basis with Senior Staff throughout the country.

Conduct regular on-site visits to AGMA shops (travel across Western US required).

Attend shop meetings, rehearsals, performances as necessary.

Serve as AGMA's initial representative for grievances, arbitrations and other administrative hearings.

Establish and maintain a positive working relationship with signatories and employers of AGMA members; Delegates; Area leaders; related unions; and government officials.

In cooperation with Area leaders, coordinate AGMA membership activities and the work of Local Area Committees. Attend Western Area meetings.

Provide training and union education to new delegates, committees, area chairs and members.

Foster relationships with Universities and Conservatories to provide AGMA awareness seminars to Arts students and potential AGMA members.

On-going assessment of shops to recruit, develop and train new leaders.

Organize new units and unorganized segments of existing units.

Provide outreach and consultation to local and visiting Soloists.

Collaborate with Senior Staff to implement policy and procedures.

Perform other duties as assigned by the National Executive Director.
EXPERIENCE
Extensive labor negotiating experience required.

Administration and interpretation of collective bargaining agreements required.

Conducting grievance and arbitration proceedings preferred.

Ability to solve problems and take a proactive approach to member issues.

Juris Doctor or advanced degree preferred.
Compensation commensurate with experience, excellent benefit package.
Please send letter of interest and resume to gangel@musicalartists.org.
***
American Guild of Musical Artists (AGMA) is a labor organization that represents the men and women who create and engage in America's operatic, choral and dance performances across the world. AGMA represents approximately 7500 singers, dancers, performers, and production personnel at all principal opera houses, ballet and modern dance companies in the United States. The Union provides forceful advocacy and defense of its members' employment and artistic rights and is affiliated with the AFL-CIO; Branch of Associated Actors and Artists of America.
For more information please go to www.musicalartists.org.
WHEN APPLYING: Be sure to indicate that you saw this information at UNIONJOBS.COM.