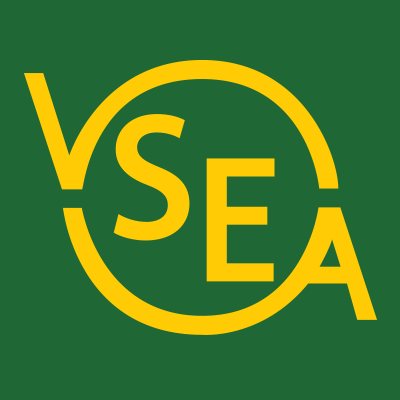 Vermont State Employees' Association

Union Organizer
Based in Montpelier, VT

The Vermont State Employees' Association Seeks Experienced Union Organizer!
Join Vermont's most dynamic independent statewide union. VSEA is a democratic and increasingly activist union, where 27 dedicated union staff work hand in hand with more than 5,800 members across Vermont to confront and combat workplace and contract injustice. The important and meaningful work is conducted in one of the nation's most politically progressive states, and the workload is manageable. VSEA's headquarters is located in beautiful Montpelier, Vermont.
Areas of Responsibility Include:
Leadership Development: Identify existing leaders within VSEA and build relationships with those members through the work of building the union; Identify and recruit members to fill leadership roles within the structure of VSEA; Educate members on ways in which they can talk to their colleagues about: the union, effective strategies for identifying issues, and using direct action to make workplace improvements
Support VSEA's Broader Organizational Goals and Activities: Facilitate turnout to events, trainings and meetings; Support key legislative, political, and community or workplace actions as outlined by the VSEA Strategic Plan
Identify Issues with Members and Move a Plan of Action: Meet with members to discuss current issues that are of importance; Work to develop and execute a clear work plan around the issues
Increase Union Membership: Demonstrate success in signing up fee payers and new employees as VSEA members while engaging union activists and leaders in the recruitment process
Communication with Members: Have a regular and frequent presence in worksites, holding face-to-face conversations with VSEA leaders, activists, and rank-and-file members; Provide the VSEA Communications Department with regular updates on internal and external organizing efforts; Update VSEA bulletin boards in worksites by providing activists and leaders with updated materials as often as possible.
VSEA seeks to interview dynamic candidates with a track record of commitment to the labor movement and preferably two (2) years of experience as a union or political organizer. Any applicant must have reliable transportation as daily instate travel is expected. Interested and qualified candidates are encouraged to submit their resume, salary requirements, and a cover letter detailing their labor or political experience to Rstout@VSEA.org. Exceptional candidates will be scheduled for an interview.
WHEN APPLYING: Be sure to indicate that you saw this information at UNIONJOBS.COM.