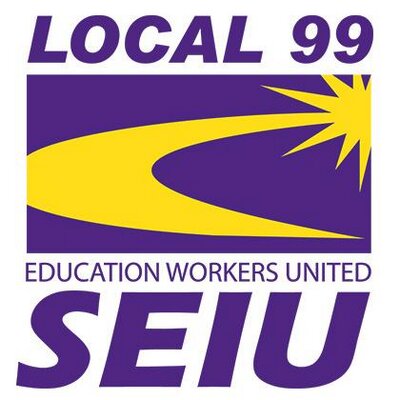 External Organizer
Position responsible for
San Fernando and Antelope Valley, CA
Title: External Organizer
Reports to: Supervised by the External Organizing Director and the External Organizing Supervisor and are in the External Organizing Department
Responsibilities
External Organizers build the union by organizing the unorganized through one-on-one conversations, house meetings and leadership development. They are focused on organizing workers to stand up for themselves and join with their co-workers to improve conditions on the job.
TYPICAL DUTIES
Conducts house visits and phone calls to workers on assigned campaigns

Creates, tests and utilizes organizing script or rap

Builds complete and accurate worksite lists

Collects complete and accurate worker information to create lists maximizing effectiveness in the field

When assigned, raises COPE funds by educating members about how their job is connected to politics and electing their boss

Identifies, tests and recruits leaders

Empowers leaders and activists to take ownership of their union by assigning union building tasks and tracking results

Creates and implements jurisdictional plans and bullet recorded

Ensures that all workers assessments, assignments and follow-ups are updated, accurate and recorded on a daily or weekly basis as assigned

Inoculates and mobilizes workers into action to combat anti-union employer campaign

Gathers worksite information such as shifts, locations, etc and creates a visual depiction of it

Understands and implements the basics of the National Labor Relations Act and other relevant laws/regulations affecting organizing campaigns

Learn and understand the issues impacting the industry they are organizing

Walks door-to-door, telephones or lobbies voters and/or elected officials about candidates and issues consistent with Local 99's electoral and legislative program

Moves the agenda and programs of SEIU, including participating in rallies and other activities supported or hosted by the Local

Submits Local 99 administrative reports such as Activity Reports, auto insurance, HelpDesk tickets, Outlook calendar scheduling, etc.

Other duties as assigned
SUPERVISION
External Organizers are supervised by the External Organizing Director and the External Organizing Supervisor and are in the External Organizing Department.
JOB QUALIFICATIONS
Knowledge of:
Organizing methodology

Microsoft Office Word and Outlook, Excel and Access a plus

Office equipment (fax machines, computers, copiers, etc.)
Ability to:
Organize workers to form a union

Accurately assess the level of support of a worker to vote to form a union

Listen, speak and write exceptionally well with members, member-leaders, staff and management with a professional and courteous attitude

Think strategically and exercise a high level of judgment

Discern priorities when faced with many tasks while working with minimal supervision

Model and encourage positive interpersonal relations among colleagues

Motivate co-workers while working both independently and on a team

Efficiently organize time and work, motivate oneself to complete tasks and challenge oneself to make and meet stretch goals

Maintain confidentiality

Work in a high-pressure environment and meet unpredictable deadlines

Read, write and speak in Spanish preferred
ENTRANCE QUALIFICATIONS
Education:
Bachelor's degree from an accredited college or university or its equivalent a plus

Participated in the SEIU WAVE or a similar type of organizing training, desirable

Equivalent Experience:

1 or 2 years' experience as an Organizer in the labor movement or with a community group
REQUIREMENTS
Strong commitment to social and economic justice of all working people

Excellent communication skills

Travel to other areas away from home for significant periods of time

Work long, varied hours including evenings, weekends and holidays

Own or lease a vehicle and maintain valid California driver's license and insurance policy
Classification:Exempt, Salaried, Bargaining Unit
This job description is not a complete statement of essential functions, responsibilities, or requirements. Requirements are representative of the minimum level of knowledge, skill, and abilities. Management retains the discretion to add or change typical duties of a position at any time.
External Organizer will be responsible for the San Fernando and Antelope Valley
Potential candidates, please send Cover letter, Resume, and 3 References to kbrown@seiu99.org
WHEN APPLYING: Be sure to indicate that you saw this information at UNIONJOBS.COM.