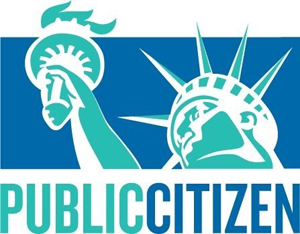 Worker Health and Safety Advocate
Public Citizen's Congress Watch Division
Washington, DC

Public Citizen is a national, non-partisan, public interest group with more than 400,000 members and activists. The Congress Watch division conducts public education campaigns and advocates before the Congress and administrative agencies on money in politics, open government, corporate accountability, financial regulation, public health and safety, and access to justice.
GENERAL DESCRIPTION OF POSITION: The worker health and safety advocate will play a leading role managing Congress Watch's policy and advocacy on occupational health and safety, including whistleblower rights, health policy, defense policy, and environmental policy when appropriate, and manage related public education and outreach.
RESPONSIBILITIES:
Identify emerging issues and advocacy needs, and take the lead in developing and writing policy at both the state and federal level.

Plan and execute legislative and regulatory advocacy campaigns, including some chosen work with targeted state legislatures which the advocate will identify.

Research and write white papers, reports, fact sheets, letters, testimony, and comments on proposed rules and bills. Testify before Congress, state legislative bodies, and administrative agencies.

Represent Public Citizen in public forums. Work with and organize coalition partners including senior leadership at other organizations, as well as individuals affected by policies on which Public Citizen advocates.

Develop and maintain media relationships and respond to press inquiries. Develop and execute social media and traditional media outreach plans. Write editorial board memoranda, press releases, letters to the editor, opinion editorials, and blog posts.

Recruit and manage interns and volunteers as needed for campaign work.

Assist in fundraising efforts to support the various campaigns of the worker health advocate portfolio.

Other duties as deemed necessary.
QUALIFICATIONS: J.D. M.S. or M.P.H., expertise in occupational health, and at least three years of experience with legislative or regulatory advocacy preferred. Outstanding analytical thinking, political judgment, and oral and written communication skills. Strong impulses to self-start and self-finish. Collaborative spirit, high energy, and enthusiasm.
SALARY AND BENEFITS: Competitive non-profit salary commensurate with experience. Good medical and dental coverage. Three weeks paid vacation for new employees.
TO APPLY: Send cover letter, resume, references, and writing sample to sharley@citizen.org. Please include your last name and the position for which you are applying in the subject line of your email and in the filenames of attachments.
Public Citizen is an equal opportunity employer.
Visit: www.citizen.org/congress
WHEN APPLYING: Be sure to indicate that you saw this information at UNIONJOBS.COM.