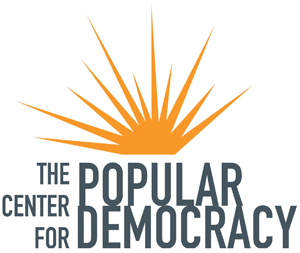 Campaign Organizer
Local Progress
Preferably based in Washington, DC

Campaign Organizer, Local Progress
Position Location: Flexible with a preference for Washington, D.C.
About the Project
Local Progress is the policy network of progressive elected officials from cities and counties around the country committed to shared prosperity, equal justice under law, sustainable cities, and good government that serves the public interest. Hand-in-hand with community-based organizations and unions committed to advancing a social justice agenda, the elected officials and staff of Local Progress are building the network to facilitate a genuine "inside/outside" strategy to reforming municipal policy and politics. Founded in 2012, Local Progress has grown to over 600 local elected official members representing cities, counties, and towns in 40 states. The network includes the leading progressive council members from cities and counties as diverse as Austin, Baltimore, Chicago, Denver, Miami-Dade, Philadelphia, San Diego, and San Francisco.
Local Progress is a project of the Center for Popular Democracy (CPD) and the Center for Popular Democracy Action (CPDA). CPD/A promote equity, opportunity, and a dynamic democracy in partnership with innovative base-building organizations, organizing networks and alliances, and progressive unions across the country. We currently work with 43 partner organizations in 30 states to build the strength and capacity of democratic organizations to envision and advance a pro-worker, pro-immigrant, racial and economic justice agenda. CPD/A is a rapidly-expanding, dynamic organization that offers an exciting opportunity to drive ambitious policy campaigns and partner with community-based organizations across the country to build political power and win tangible victories that improve the lives of low-wage workers, immigrants, and communities of color.
About the Job
Local Progress is looking for a Campaign Organizer to deepen the engagement and leadership of Local Progress members in specific campaigns. The primary focus of this position over the will be organizing and supporting local elected officials, in deep collaboration with progressive community and labor organizations, to participate on priority Local Progress campaigns including: Sanctuary Cities, Just and Accountable Policing, Shared Economic Prosperity and Sustainable & Equitable Infrastructure. In order to facilitate organizing at scale across our national network, we are particularly seeking candidate with strong writing skills and an interest in/capacity to assist with digital organizing.
Primary Responsibilities
Build and manage relationships with Local Progress members participating in campaigns; coordinate and staff leadership and steering committees and working groups of members on specific campaigns. Provide individualized assistance to members to bolster their participation in campaigns.

Help develop and manage digital (email, social media, text) strategies to increase the participation of members in priority campaigns.

Effectively manage data driven strategies for tracking and reporting key metrics for campaign participation.

Develop written materials to be used in internal and external campaign communications.

Provide a high level of logistical and organizational support for activities (member convenings, web meetings and conference calls, etc.) to advance campaign objectives.

Bottom line member events. For example: conceiving of, recruiting members to participate in and executing national days of action.
Job Requirements
A love for policy and politics and the desire to build a progressive social movement;

Excellent interpersonal and communication skills and the ability to build strong relationships with a wide array of partners and members;

Attention to detail and good organizational skills;

Ambition, drive, energy, and the ability to work flexible and long hours when necessary;

Previous experience with elected officials or on municipal policy a plus;

Strong writing skills;

Previous experience with digital organizing tools and strategies a plus;

3-5 years of organizing or campaign experience.
HOW TO APPLY
Please submit your resume and cover letter through our hiring portal: https://cpd.hiringthing.com/job/46040/campaign-organizer-local-progress
CPD is an Equal Employment Opportunity employer and actively recruits people of color, women, individuals with disabilities and members of the LGBTQ community.
WHEN APPLYING: Be sure to indicate that you saw this information at UNIONJOBS.COM.