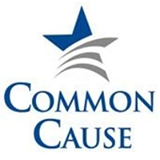 Midwest Organizer
Based in St. Paul, MN

EMPLOYER:
Common Cause Education Fund
805 Fifteenth Street, NW, Suite 800
Washington, DC 20005
www.commoncause.org
DEPARTMENT: STATE OPERATIONS
POSITION AVAILABLE: Midwest Organizer – Position located in St. Paul, MN
REPORTS TO: Executive Director
ESSENTIAL FUNCTIONS: Common Cause is seeking an accomplished, strategic, and collaborative organizer to assist in our efforts to build a stronger, more diverse base throughout the Midwest that will build on our victories and ensure that we are furthering the cause of justice by holding power accountable.
RESPONSIBILITIES: Collaborate with the Midwest Organizing Director and state executive directors to develop, strengthen, and maintain the grassroots organizing network across the region. Recruit and develop diverse leadership of grassroots members, especially youth and people living in low-income communities and communities of color. Develop and staff Common Cause Minnesota's action team and program committees. Build coalition support, organize members and educate the public and elected officials on democracy issues, prioritizing voting rights and redistricting reform. Coordinate in-person events at the speed of the news cycle may include petition deliveries, press conferences and other creative actions that earn media attention. Stay abreast of legislative and organizational developments throughout the region, building and maintaining relationships with key congressional and state targets. Develop and write public outreach materials including factsheets, action alerts, presentations and online updates. Assist with regional fundraising for our organizing campaigns in coordination with the Midwest Organizing Director and state executive directors.
QUALIFICATIONS: Ideal candidate will have a Bachelor's degree; however, we will consider non-degreed candidates with exceptional organizing experience. Preferred experience will include working in low-income communities and communities of color. Background in more than one organizing approach or model helpful (e.g. IAF, labor, popular education). Commitment to political reform and social and economic justice. Strong empathy, ability, and desire to work in diverse settings. Ability to multi-task and to work effectively in a fast-paced environment. Willingness to work flexible hours and travel extensively throughout the Midwest—including occasional weeknights and weekends. Commitment to working as part of a team. Able to take initiative and to be a self-starter. Bilingual language proficiency is a plus. Strong familiarity with Microsoft Office, Google Suite, and current social media platforms is required. Having a mastery of Luminate (or similar website and advocacy management program) is a plus.
TO APPLY: Please submit resume, cover letter and salary requirements to Director of Human Resources at hr@commoncause.org and include MIDWEST ORGANIZER - MINNESOTA in the subject line; or fax to 202.355.7546. No phone calls please. Applicants are encouraged to apply as soon as possible.
ABOUT COMMON CAUSE:
Common Cause is a nonpartisan, grassroots organization dedicated to restoring core values of American Democracy, reinventing an open, honest, and accountable government that works for the public interest, and empowering ordinary people to make their voices heard.
Founded 45 years ago, Common Cause has 700,000 members and supporters, and chapters in 35 states around the country. At the national and state level, Common Cause is actively engaged in defending and advancing the core values of our democracy, which include politics not dominated by money, full access to voting and fair elections, economic opportunity for all, an ethical and accountable government, and an open and democratic media. More information can be found at: www.commoncause.org.
Common Cause is an equal opportunity employer and does not discriminate based on race, creed, color, religion, ethnicity, national origin, party or political affiliation, sex, sexual orientation, gender identity or expression, age, disability, veteran status, marital status, or any illegal or prohibited factor.
WHEN APPLYING: Be sure to indicate that you saw this information at UNIONJOBS.COM.