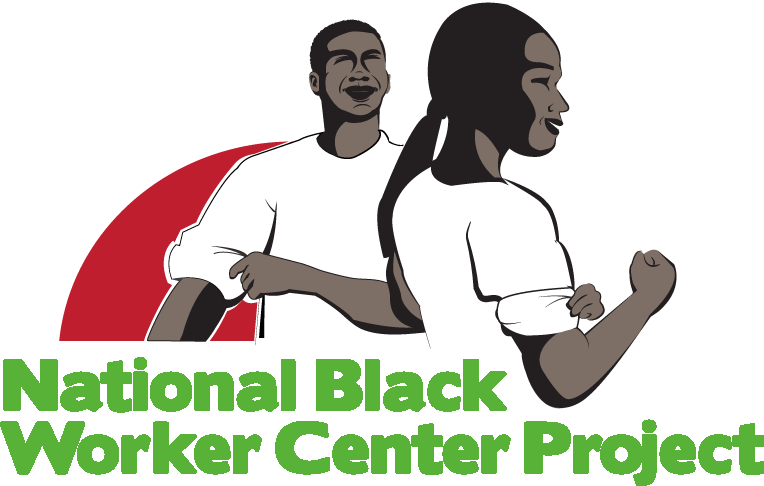 Field Organizer
With Office Locations in
Los Angeles, Oakland, CA; Washington, DC; Chicago, IL; New Orleans, LA;
Baltimore, MD; Greenville, MS; and Raleigh-Rocky Mount, NC
Title: Field Organizer
Reports to: Executive Director
Salary: Commensurate with experience
Work Schedule: Full Time
Deadline to Apply: July 31, 2017
ABOUT NATIONAL BLACK WORKER CENTER PROJECT:
In response to disproportionately high levels of unemployment and low wage work in black communities, the National Black Worker Center Project was launched in 2011. The National Black Worker Center Project (NBWCP) is a national network of black worker centers. We support and incubate worker centers who empower black workers to advance their rights and improve the quality of jobs in key employment sectors. We provide education about the impacts of low-wage work and unemployment on black communities, and work to prevent racial discrimination in hiring and other employment practices and policies. Through our network we intervene in the labor market to improve racial and economic employment conditions. Partnering regional black worker centers are located in Los Angeles, Oakland, CA; Washington, DC; Chicago, IL; New Orleans, LA; Baltimore, MD; Greenville, MS; and Raleigh-Rocky Mount, NC. Our network is comprised of membership-based, and member-driven organizations that utilize a combination of leadership development, organizing, policy advocacy, and strategic communications to build power to address the black job crisis.
POSITION SUMMARY:
Leadership position for an entrepreneurial and energetic leader with demonstrated social justice, campaign organizing and an understanding of the nuances of the black experience. The Field Organizer oversees the grassroots components of national advocacy campaigns; is responsible for affiliate development functions; produces and delivers training programs and creates strategic partnerships to support NBWCP's outreach and increase visibility. Provide trainings, technical assistance to affiliates and direct national campaigns. Implement and organize outreach and campaign plans, write action alerts. Create and lead events and activities, responsible for event turnout. An ideal candidate should be able to develop and implement multi-year strategic plans.
Relocation within the USA is not necessary for the position.
QUAILIFICATIONS:
BA or comparable experience preferred

At least 4-6 years of demonstrated experience in community activism, organizing, coalition building or directing field operations.

Familiarity with online organizing a plus

Awareness of workplace and non-workplace issues facing the black working class

Highly responsible with a strong work ethic and responsiveness to deadlines

Excellent organizational, written, verbal and oral communication skills, able to work independently as well as part of a team

Outgoing and energetic. Must be comfortable talking in front of large groups

Must be able to travel on a regular basis

Strong commitment to the issues of black people, worker right, and social justice

Open to learning and working within a small, dynamic and growing organization

Demonstrated organizing and/or communication experience.

Highly organized, detail oriented and able to handle multiple projects simultaneously

Fluent in Microsoft Office Applications

Other duties as assigned
SALARY & BENEFITS
Competitive salary depending on experience. Generous benefits include medical, dental, vision, life and disability coverage, vacation days, sick leave, personal days, 403b employer contributions, and flexible spending program options.
PHYSICAL DEMANDS
This position doesn't require strenuous physical demands.
WORK ENVIRONMENT
Home based position with travel required.
To Apply: Please email a cover letter, resume, sample curricula or campaign plan that you have developed, the names and contact information for three references to info@nationalblackworkercenters.org, with "Field Organizer" in the subject line. Application deadline is July 31, 2017.
National Black Worker Center Project is a project of Movement Strategy Center (MSC). MSC is an equal opportunity employer that does not discriminate on the basis of race, color, religion or belief, disability, gender, nationality, ethnicity, sex (including pregnancy, childbirth, or related medical conditions), gender identity or expression, sexual orientation, or any other status protected by law. Women, people of color, LGBTQ candidates are strongly encouraged to apply.
WHEN APPLYING: Be sure to indicate that you saw this information at UNIONJOBS.COM.