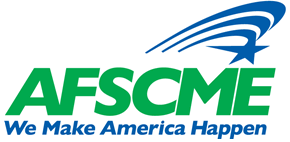 New Jersey Organizing Committee

Project Communications Specialist
Hamilton, NJ


New Jersey Organizing Committee
Project Communications Specialist
Location: Hamilton, NJ
Starting Salary: $55,000
The American Federation of State, County and Municipal Employees has an opening for a Project Communications Specialist. This position supports the New Jersey Organizing Committee and is responsible for developing the principal communications strategy in major organizing, contract and other priority campaign work for AFSCME New Jersey.
Incumbent works closely with International staff, affiliates, unorganized workers and members. Provides communications training for staff and members and produces print, electronic and other materials to support the council work. Additional responsibilities include:
Leads the planning and development of communications strategies for organizing campaigns, political campaigns and major projects in coordination with International staff and affiliates.

Drafts press releases, statements, talking points, and letters to the editor and opinion editorials for national and local union officers and members.

Responsible for the development of communication strategies by working with national and local reporters and bloggers to promote AFSCME members, issues and priorities.

Plans and implements earned and paid media efforts, including organizing and coordinating news events.
Education and Experience Requirements:
Graduation from an accredited four-year college or university with course work in labor relations, communications, political science or liberal arts.

3-5 years of relevant work experience in online organizing, digital media buying, strategic communications and issue, political or labor organizing; or any equivalent combination of education and experience.
Skills Requirements:
Knowledge of and experience in organizing campaigns.

Knowledge of and experience with media relations.

Basic knowledge of graphic design software, video production and printing techniques.

Knowledge and experience with electronic forms of communications.

Ability to coordinate multidimensional campaign communications strategies.

Excellent verbal and written communications skills.

Ability to develop a campaign message and enforce message discipline in fast-paced campaigns.

Ability to communicate in a foreign language desirable.
Benefits: In addition to a competitive salary, this position will also include an employer paid health insurance plan.
How to Apply: Interested candidates should submit resumes to lcaponi@afscme.org.
For a full description on this and other AFSCME vacancies, visit our website: https://www.afscme.org/union/employment
WHEN APPLYING: Be sure to indicate that you saw this information at UNIONJOBS.COM.