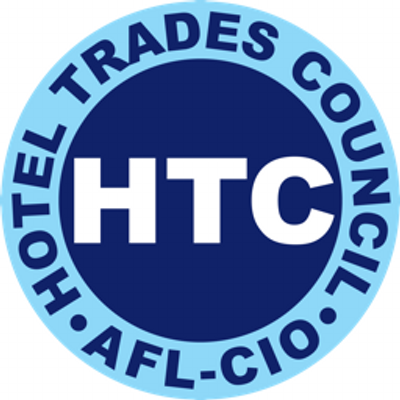 Operations Manager
Based in New York City, NY

The Hotel Trades Council is the union of hotel workers in the New York City metropolitan area and Capital Region of New York State. Our union represents approximately 30,000 non-managerial employees working in all hotel departments.
More than 300 hotels and other related businesses employ our members and are under contract to our union. This accounts for approximately 75% of the hotel industry within the five boroughs of New York City.
The membership of our union is united and militant, but also incredibly diverse. They come from many nations and backgrounds and speak more than 50 languages.
The workers represented by our union enjoy the best union contract for hotel workers in the world, guaranteeing excellent wages, benefits, working conditions, and standards of fair treatment.
Please see our recruitment video at: http://www.hotelworkers.org/article/Work-for-HTC
Operations Manager
We are seeking an experienced Operations Manager for our union's operations team. The operations team works closely with departments throughout the organization on program/project management, information management and analysis, logistics, research, office management, and human resources. Currently we need an Operations Manager in our Dues Department to assist in the daily operations and to lead a long-term project to optimize collection practices involving, but not limited to:
Managing payments, reporting compliance and dues policies with employers

Designing and supervising projects and reports to increase dues revenue

Supervising departmental staff to ensure efficacy of current workflow procedures

Maintaining accurate and up-to-date data in complex databases

Creating reports and tools for data analysis, analyzing the data, and providing other managerial staff with reliable recommendations

Training staff on how to use technology and new databases
Advancement
The Hotel Trades Council is a powerful and dynamic organization. Any successful Operations Manager who distinguishes him/herself, demonstrates commitment and resourcefulness, and develops an understanding of the union and its operations, will have numerous opportunities for advancement in a number of interesting and challenging areas.
Qualifications
Commitment to social justice

Experience in nonprofit accounting or finance preferred

At least two years relevant supervisory-level experience preferred

Ambition to take responsibility for assigned projects

Ability to communicate clearly and professionally

Ability to pay close attention to detail

Experience researching in databases and on the web

Four-year degree, advanced degrees preferred

Bilingual Spanish/Mandarin/Cantonese/Polish a plus

Interest and ability to quickly learn database programs

Familiarity with Mac OSX operating system

Working knowledge of Apple iWork Suite and/or Microsoft Office, especially MS Excel
Starting annual salary $80,000, with excellent benefits and retirement package
Application Instructions
In addition to a resume and references, applicants must include a cover letter. The cover letter should be clear and concise and explain which position you are applying for, the specific reasons for your interest in the position, and specify (with appropriate explanation) which of each of the listed qualifications you possess and which ones you do not possess.
Please refer to individual job postings for any additional application materials that may be required or recommended. The cover letter, resume, references and additional materials should be emailed to:
The Hotel Trades Council is an equal opportunity employer. All persons regardless of age, race, ethnicity, gender, religious affiliation and sexual orientation are encouraged to apply.
WHEN APPLYING: Be sure to indicate that you saw this information at UNIONJOBS.COM.