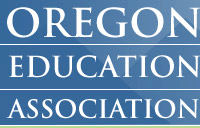 Organizing Coordinator
Temporary, grant funded, through August 2017

Based in OEA Field Office – Salem or further South, OR

March 20, 2017
POSITION:
Organizing Coordinator
Temporary, grant funded, through August 2017
Position to be in OEA Field office – Salem or further south
RESPONSIBLE TO: Assistant Executive Director of the Union School\
SALARY RANGE: Salary range per Professional Staff Collective Bargaining Agreement - $75,737 - $120,549.

REQUIRED DOCUMENTS: Resume, Cover Letter and Application
(application found on our website: http://oregoned.org/our- association/employment)
SEND TO: Jobs@oregoned.org
CLOSING DATE: March 31, 2017 (or until filled)
JOB SUMMARY
The Organizing Coordinator (OC) will work under the direction of the OEA Assistant Executive Director of the OEA Union School, on this limited duration assignment. The OC will have significant responsibilities for planning and implementing local, regional and statewide organizing campaigns and developing and delivering dynamic organizing trainings for leaders, members and staff that will support these campaigns, as part of a statewide team of professional organizers. The OC will work, collaboratively, with OEA member leaders and staff to foster a member-driven culture of organizing and advance the goals of OEA's Strategic Action Plan.
This is a statewide position that will require a great deal of travel and schedule flexibility, including potential overnights in the field.
ESSENTIAL JOB FUNCTIONS:
1. Work with member leaders and staff to plan and implement local, regional and statewide organizing campaigns, through data-driven systems and best practice tactics.
2. Facilitate the creation of local organizing structures that build capacity for member engagement and mobilization around identified local and state issues.
3. Work with members of the OEA Statewide Organizing Task Force to ensure that its work, goals, and outcomes are aligned with the OEA Strategic Action Plan.
4. Develop and deliver dynamic organizing trainings to local, regional and statewide members, leaders and staff.
5. Actively participate in cross-Center and staff/member teams in the development and delivery of training programs for bargaining campaign organizing, political action organizing and educational policy and practice organizing
6. Track and report member participation in organizing education/training programs and campaigns/actions.
7. Provide regular written, verbal and electronic communications on OEA issue campaigns, organizing actions and training programs.
8. Represent the OEA, as assigned, in organizing campaigns with other unions and coalition partners.
9. Other duties as assigned.
KNOWLEDGE, SKILLS AND ABILITIES
1. Demonstrated success in multiple areas of organizational development and training, including but not limited to: leadership development and team-building; new member, internal member, and community/coalition organizing.
2. Evidence of ability to function collaboratively with leaders, staff and coalition partners.
3. Strong skills in strategic thinking, goal-setting and action planning.
4. Commitment to member-driven and organizing union culture.
5. Strong verbal, written, and electronic communication skills.
6. Mastery of technologies that will advance program goals and member accessibility.
7. Track record of doing the hard-work necessary to get the job done at a high-level of expertise.
8. Strong self-starter with the proven capacity to manage time effectively and work under pressure in a variety of settings and situations, with minimal supervision.
9. Valid driver's license. Ability to drive for work-related purposes on a regular basis.
QUALIFICATIONS
EDUCATION
Bachelor's degree or equivalent education/experience; Master's preferred.
EXPERIENCE
Proven organizing experience in education, union, political, community, and/or social justice fields; more than five years' experience preferred.

Demonstrated experience and success in developing training programs and materials.

Experience and success as a trainer-of-trainers at all levels.
OTHER INFORMATION
SUPERVISORY
The employee works under the general direction of the Assistant Executive Director of the OEA Union School, Executive Director and/or designee and is expected to operate with relative independence. The employee should also require minimal supervision in handling complex problems with initiative, creativity and sound professional judgment. This position doesn't supervise other employees.
WORK ENVIRONMENT
The work will be performed in a variety of education settings including office, schools, community colleges, workstations, and training facilities; sometimes in front of large or small groups and sometimes alone.

Travel is expected for work-related purposes on a regular basis. A successful candidate will possess a valid Driver's License and have reliable transportation.
WHEN APPLYING: Be sure to indicate that you saw this information at UNIONJOBS.COM.