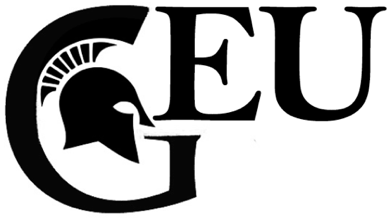 Graduate Employees' Union (GEU), AFT Michigan Local 6196

Full-Time Union Organizer and Contract Representative
Based in East Lansing, MI

Graduate Employees' Union (GEU), AFT Michigan Local 6196, is seeking a full-time union organizer and contract representative who will focus primarily on organizing members and enforcing the negotiated contract. GEU represents approximately 1250 teaching assistants at Michigan State University. The GEU Organizer and Contract Representative reports to the union's elected, volunteer executive board.
Candidates should have strong one-on-one organizing skills, experience working with diverse populations, and be committed to fostering a participatory and progressive labor movement. Candidates must be able to work a flexible schedule
Salary is approximately $40,000/year (negotiable with commensurate experience.) Competitive health and dental insurance is provided as well as a 401k plan with a 3% employer contribution. The position will be based in East Lansing, Michigan, but may require occasional in-state travel. We will begin reviewing applications on March 24th and will continue accepting applications until the position is filled.
Job Duties:
Recruit new GEU members

Train GEU members into leadership positions

Increase GEU involvement by activating new members through office visits, departmental events, membership meetings, work actions, campaigns, etc.

In collaboration with union leadership, implement all union activities, including but not limited to leadership retreats, general membership meetings, rallies, demonstrations, parties, job actions, and social events.

Maintain accurate records of union activities, members, databases, etc.

Represent GEU in relations with the University Administration and, may also act as a GEU representative in order to maintain relations and contact relevant personnel with the AFT-Michigan, AFT, other labor organizations, and the media.
Qualifications:
Strong one-on-one organizing skills.

Ability to work independently, to facilitate group interactions, and to mentor others.

Ability to engage and support a diverse membership with different identities including but not limited to race, gender, class, sexuality, ability, and nationality, as well as varying political orientation, awareness, and experience.

Manage time and coordinate multiple projects in a fast-paced environment.

Demonstrated ability to envision and realize long-term goals.

Ability to innovate, improve, and build on institutional memory and practices according to current needs.

Ability and willingness to work evenings and weekends as needed.

Experience working with word processing software, spreadsheets, databases, and social media platforms.
Preferred Qualifications:
Internal organizing experience, especially in higher education.

Experience organizing job actions and contract campaigns.

Experience as a staff member in a volunteer-run organization.

Familiarity with grievance processes and contract language.

Familiarity with graduate employee experience in terms of work life balance.
Application Process:
GEU is an affirmative action employer. Women, people of color, members of the LGBT community and other underrepresented groups are encouraged to apply. Please submit cover letter, resume and contact information for at least three professional references in a PDF format with your last name as part of the file name (i.e. smith_application.pdf) to: geu@geuatmsu.org using the subject line: "GEU Organizer and Contract Representative."
WHEN APPLYING: Be sure to indicate that you saw this information at UNIONJOBS.COM.