AFSCME Council 26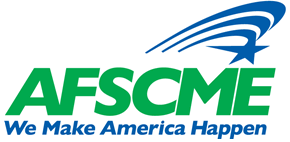 Executive Director

Washington, DC

Council 26 of the American Federation of State, County and Municipal Employees (AFSCME) is looking for an accomplished leader to assume the position of Executive Director.
AFSCME Council 26
Council 26 is a coalition of seventeen local unions in federal agencies based primarily in Washington, DC. Council 26 represents approximately 8,000 workers in a variety of jobs, including white collar and blue collar, administrative and professional positions. The Executive Director works with the leadership of its affiliated local unions to effectively engage in collective bargaining and representational activities benefitting its membership. Since the federal government is right-to-work, internal organizing must be ongoing and is a primary responsibility of the Executive Director.
POSITION OVERVIEW
The AFSCME Council 26 Executive Director supervises a small staff of full-time and part-time employees and is responsible for managing a budget of approximately one million dollars. The Executive Director is directly responsible to the Council Officers and Executive Board who set policy for the organization. Council 26 is facing serious challenges including anti-union and anti-federal employee initiatives from the new Administration and Congress. The Executive Director will be responsible for developing a strategic planning process to explore new organizational structures and strategies to ensure the long-term survival of the Council.
DUTIES AND RESPONSIBILITIES
Lead and supervise field and administrative staff.

Work closely with and advise Council President and other Council Officers.

Carry out decisions of Council Leadership bodies in accordance with the Council 26 Constitution.

Organize stewards training in all areas of collective bargaining and representation, securing assistance from the International Union when appropriate.

Advise and assist local leaders in carrying out their collective bargaining and representation program, working with them to determine the level of assistance needed.

Work with local leaders, activists and staff in developing and leading internal organizing programs in a right-to-work setting with assistance of International Union when appropriate.

Lead new unit organizing and/or supervise staff serving lead organizer in a campaign.

Work with local leaders in conducting negotiations, both term, mid-term and impact and implementation; work with local leaders to determine needed level of assistance.

Work on Council's social media program individually and with other staff.

Work with International Union in lobbying Congress, including grass-roots lobbying

Liaison with International Union to access other assistance and services.

Main contact with Council's law firm; monitor locals' use to ensure efficiency and cost-effectiveness.

Act as main liaison with local labor movement; in activities of local labor movement and allies and encourage locals to do so.

Speak before large and small groups of union members, potential union members, other unions, allies and community groups.

Work to get Council 26 and its issues in the media. [Note: this is a little different than what we discussed. We don't want just our issues discussed, we want our name mentioned and officials quoted]
QUALIFICATIONS
A Bachelor degree from an accredited college of university is strongly preferred, though a combination of education and experience may be considered. Advanced degrees in labor relations, economics, law, or social work/community organization are desirable.

Ten years of union experience, including high-level employment, is preferable. This should include substantial experience in organizing, labor relations, contact negotiations and administration, political and legislative action and member training.

Demonstrated skills in strategic planning

High level of competence in persuasive written and verbal skills.

Knowledge and proficiency in commonly used computer programs such as Microsoft Office applications.
SALARY
Commensurate with experience. Full benefit package.
WORKING CONDITIONS
Primary workplace is an office in downtown Washington, D.C. The job includes some evening and weekend work and occasional travel.
Persons interested in applying for this position should submit a resume with a cover letter to afscme@council26.org or to address below.
Search Committee
AFSCME Council 26
725-15th Street, NW
Suite 901
Washington, DC 20005
WHEN APPLYING: Be sure to indicate that you saw this information at UNIONJOBS.COM.