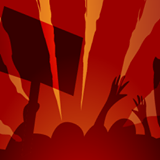 Social Movement Technologies

Senior Online/Offline Campaigner
Full Time or Part Time
Working Remotely
Come work with us!
Senior Online/Offline Campaigner
(Full Time or Part Time, working remotely)
Social Movement Technologies
Posted 2/26/17 Applications will be reviewed starting March 5, 2017 but applications welcome until position is filled.
Social Movement Technologies (SMT) seeks a versatile and highly experienced digital campaigner to help groups with online/offline organizing strategy, manage online organizing and develop and execute online/offline campaigns working with a range of movement organizations including unions and a full range of justice organizing groups, working remotely.
This person will be an SMT employee with health care and other benefits and union membership. They will be part of a team of highly experienced online/offline campaigners providing support on a variety of campaigns.
RESPONSIBILITIES
Assist in developing and executing online campaigns

Assess online performance and campaign results

Coordinate with other campaign team members

Help unions and other groups assess their online presence and strategy to build power and win campaigns

Coach organizing and communications staff to help them build greater expertise

Write, edit and curate compelling content for social media channels and email blasts

Bring creativity and passion to identify new ways to carry out SMT's non-profit mission to strengthen movements
REQUIRED SKILLS AND QUALIFICATIONS
Fire-in-the-belly to wage battle and win. Passion about fighting for equality and justice.

Experience with both offline and online organizing, including strategy development, implementation and evaluation

Experience using social media and email for advocacy

Excellent writing and editing skills and attention to detail

Excellent skills in meme development and social media messaging in campaigns. Solid meme design skills are essential for this position.

Excellent skills with using Twitter in organizing

Proficiency with CRMs; ActionNetwork especially

Familiarity with Google Analytics and social media analytics

Highly organized, able to multitask and work and meet deadlines in a campaign environment

Experienced in project/campaign management

Able to work as a team, able to delegate and train/coach team members who need it

Very strong work ethic and attention to detail

Experience with corporate campaigns and union contract campaigns is a plus
COMPENSATION
Highly competitive based on experience. Full time includes fully paid health & dental insurance premium. Half time includes half. Vacation, holidays etc.
ABOUT Social Movement Technologies
SMT is a non-profit organization founded in 2013 to help progressive organizing groups ramp up with online strategy, tools and tactics to build power and win campaigns. It has trained staff from over 1,000 organizations across the US, Canada and abroad in its first four years through highly attended webinars, as well as in coaching sessions. It has created a team of experienced online/offline organizers who work with groups, seeking to bring a strategic organizing approach to all its work. For more information, visit our website at https://socialmovementtechnologies.org.
TO APPLY
Please send to info@socialmovementtechnologies.org:
A letter: (1) Tell us how you heard of this job posting. (2) Explain your interest and provide an example of your best online campaign work, including links to content/posts, petitions, emails etc. that you created (or else make clear your role). What did you do? What was your role? Strengths/weaknesses of the campaign? What did you learn that you would do differently next time? Was the campaign successful? How did you define success? Also address what you think your greatest strengths are for this job, and where you think you'd need to grow into the job (current weaknesses). No more than one page please. We will not consider applications missing this. If you have not managed online campaigns to amplify offline organizing, and if you have no offline organizing experience, you are not right for this position.

Attach a CV/resume.

Indicate your preference for part-time vs. full-time work as well as required salary, or an acceptable range. We are a union shop (Pacific Media Guild – CWA). Salary will be consistent with our internal pay levels based on experience.

Use the subject line: Senior Online/Offline Campaigner
WHEN APPLYING: Be sure to indicate that you saw this information at UNIONJOBS.COM.