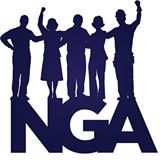 National Guestworker Alliance

Digital Campaigns Manager
May be located anywhere in the continental US (requires travel of up to 25% time).

The National Guestworker Alliance is seeking a creative, results-oriented digital campaigner to help us build and mobilize an online activist base. The ideal candidate is an exceptional writer and a thoughtful campaign strategist with a record of success using online tools to drive action and win campaigns.
Background:
Hundreds of thousands of workers enter the United States every year on temporary visas through the U.S. guestworker program. They work in critical industries, from landscaping to construction to education, in deeply exploitative conditions that frequently rise to the level of forced labor and involuntary servitude.
The National Guestworker Alliance (NGA) is a membership organization of guestworkers. Our members organize in labor camps across the United States to win collective dignity at work. We are building national power to win fairness in the terms of migration. We also partner with local workers—employed and unemployed—to strengthen U.S. social movements for racial and economic justice.
The NGA was formed in 2006 as the Alliance of Guestworkers after Hurricane Katrina, when thousands of guestworkers were brought to the U.S. and subjected to forced labor. Guestworkers in labor camps across the Gulf Coast came together to fight collectively for their dignity. NGA is a project of the New Orleans Workers' Center for Racial Justice.
Responsibilities:
Develop and execute engaging online campaigns that motivate action and sharing.

Write and edit concise e-mail communications to our online supporters.

Identify and maximize online fundraising opportunities.

Identify opportunities for new campaigns and campaign partners.

Systematically track and analyze data on online campaigns to maximize engagement, growth, effective advocacy and grassroots fundraising.

Produce updates and reports on online campaigns for staff and leadership.

Manage online supporter database and advocacy platform, including occasionally technical aspects requiring basic knowledge of HTML, CSS and other web standards.

Work with NGA colleagues to integrate online campaigns with the work of other departments and our broader priorities.

Serve as one of the prime builders of the National Guestworker Alliance/NOWCRJ supporter/member base and a key shaper of our public brand.
Requirements:
At least 3 years experience planning and executing online campaigns, primarily using email. Ideally, a strong track record of list growth and fundraising performance.

Exceptional and concise writing skills, especially for a popular web audience. Having a sense of humor is a big plus.

Familiarity with online advocacy tools like Salsa, Nation Builder, or Blue State Digital.

Must be steeped in the metrics of online organizing. Must be always looking to experiment, analyze and optimize.

Ability to plan and manage complex projects and meet deadlines.

Good political instincts. Experience with labor organizing or legislative advocacy campaigns preferred.

Strong commitment to social justice.
Preferred (but not required) skills:
HTML, CSS, PHP, web development, WordPress theme development.

Graphic design and Photoshop.

Video production and video editing skills.

Experience with traditional press outreach, including drafting releases, making pitch calls, writing talking points, etc.

Bilingual in Spanish
Location: Anywhere in the continental US (requires travel of up to 25% time)
Salary: Salary is commensurate with experience. Includes full medical and dental benefits.
To Apply: Please email a resume, a cover letter, a writing sample and three professional references to Kati Sipp at kati@guestworkeralliance.org with "Digital Campaigns Manager" in the subject line. Applications will be reviewed on a rolling basis until the position is filled.
The National Guestworker Alliance and the New Orleans Worker Center for Racial Justice equal opportunity employers with a commitment to social justice. Women, people of color, members of the LGBTQ community and other historically disenfranchised populations are strongly encouraged to apply.
WHEN APPLYING: Be sure to indicate that you saw this information at UNIONJOBS.COM.