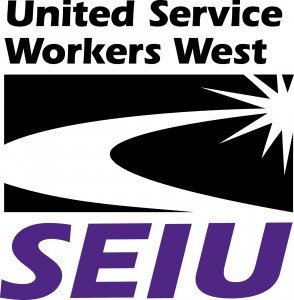 Janitorial Division Lead Organizer
Janitorial Division
Based in Los Angeles, CA

This is a posting for Property Services Lead Organizer with the Janitorial Division in Los Angeles, CA pursuant to the BSSU Contract. Position requires bilingual English/Spanish
KEY JOB RESPONSIBILITIES
The Lead Organizer must have the ability to coordinate the operations of internal organizing and oversee the work of others. Duties may include but are not limited to:
Plan out work and make weekly and monthly plans

Issue identification, investigation and resolution:

File and process grievances up to and including arbitration panel presentation and Board of Adjustments;

Interpret and enforce multiple collective bargaining agreements;

Manage large case load: investigation and timely resolution;

Negotiate resolution of issues with Employer;

Communication, both orally and in writing with employers and management Representatives;

Do building or site visits as needed for blitz and investigative

Manage multiple projects (i.e., coordinate staff, arbitrations, referral program, bargaining, and caseload);

Assist and evaluating staff/intern performances (under direction of supervisor) (where they exist);

Make plans for self and others from broader goals and adjust plans to contingencies;

Handle sensitive political situations;

Write coherent reports and provide analysis;

Operate independently with minimal supervision.

May serve as lead for internal organizers or a group of member organizers or lost-timers in order to gain necessary skills to be able to lead a team as a senior. Will be done with appropriate training and supervision.

Lead staff by example, setting high standards in work ethic and professional approach

Participate effectively with a team of organizers and researchers

Motivate workers and outside supporters to take action.

Recruitment and development of workplace leaders and worker committees

Work with leaders and drive committees

Maintain accurate and detailed information on work sites and track individual worker info and assignments

Manage a database

As needed, gather information for legal action to protect workers' rights

Oversee staff reductions and workload grievances;

Represent workers in suspension termination cases;

Work under the supervision of senior lead and division coordinator;

Represent workers in smaller contracts;

Negotiate smaller contracts and, based on degree of complexity, serve as chief negotiator
JOB QUALIFICATIONS
Experience in labor or community organizing recommended

Commitment to social justice

Strong written and verbal communication skills

Return phone calls and emails in a timely fashion

Ability to effectively plan and implement work and manage time, as part of a team and individually

Ability to work long and irregular hours

Experience and knowledge of computer programs (including word processing, desktop publishing, spreadsheet and database software)

Driver's license and reliable car

Bilingual in Spanish and English required
To apply, email a resume with cover letter explaining interest and qualifications.
Send e-mail to: jasmin.castillo@seiu-usww.org
SEIU USWW is an equal opportunity employer. Women and people of color are encouraged to apply.
WHEN APPLYING: Be sure to indicate that you saw this information at UNIONJOBS.COM.